Last Saturday, I had the chance to activate Wildalpljoch, DL/MF-075. My hike was a kind of roundtrip, a brougth me near to the summit of Wendelstein, DL/MF-079. There is a platform on top of the summit, and sitting on the benches makes activating really comfortable!
Unfortunately, the weather was not the best, and it started snowing. So no short wave this time!
Here are my "before" and "after" pictures (the dry place on the left side was my sitting position…)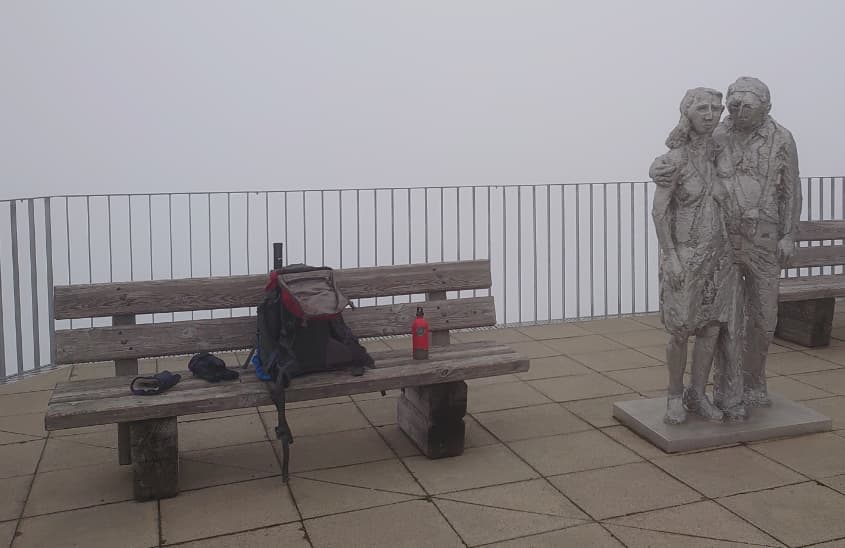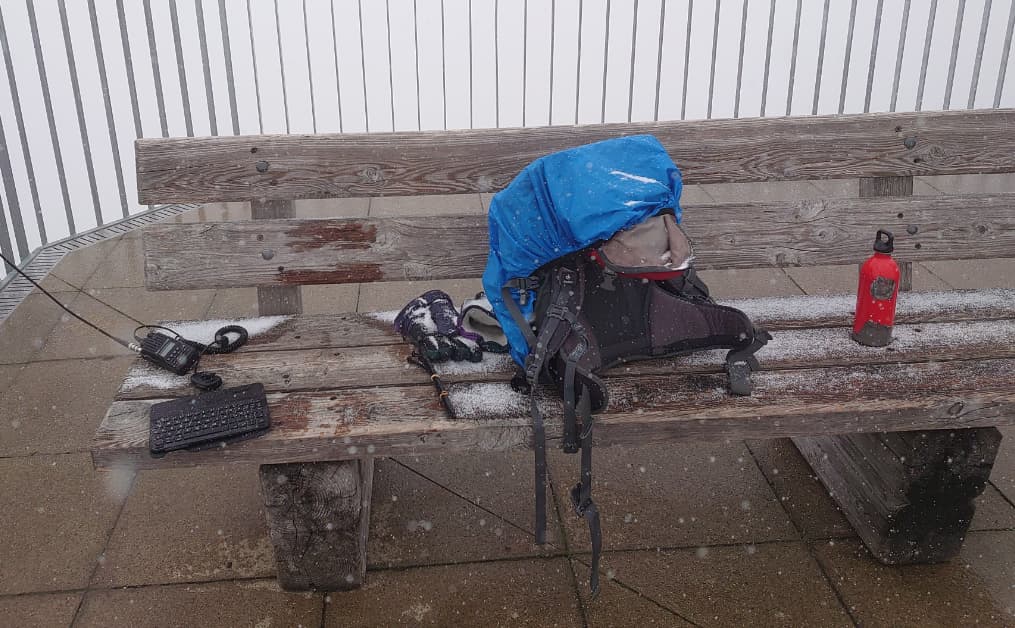 It was a good idea to cover the rucksack, before starting with he QSOs.
Thanks to all the chasers!
73 de Robert, DL4ROB