Went out for a walk with the girlfriend Sunday so decided to make it up Waun Fach and activate that.
I was hoping the recent dry spell would tame the bogs a little and it seemed to. I also wondered if the new path building people may have done something to the top too.
I think they did as I couldn't see that scalloped peat dip that looked like it used to hold a trig point at some time.
I did get my girlfriend to share the load, taking the batteries and antenna stuff, leaving me just the FT-897 and mast, and mast stake.
That was enough!
I'd already planned to use my beach shelter to operate from, but it turned out I needed to use it to shelter from the midges!
I don't ever remember midges up there before? Could they have been imported in the path stone bags?
My phone was being useless and I couldn't spot myself even on SMS. (To add insult to injury it kicked into life just before I packed away with a series of received messages from my mate ("are you setup", "what freq you on" etc) waiting for the word to spot me, and even rucksack radio tool kicked into life. meh)
So it was hard work but I managed 21 QSOs eventually.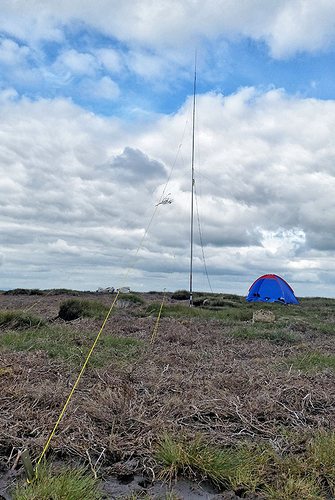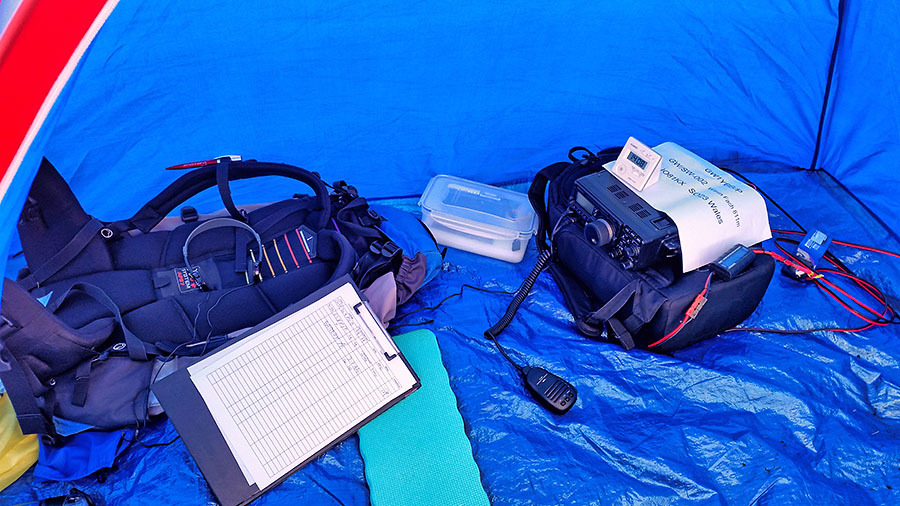 A little more info here: