During the Covid pandemic looking for something to do, I studied for my Foundation license. One day whilst using my radio in the Peak District, I heard a strange conversation. It turned out to be someone activating Kinder Scout. I kept hearing the term SOTA being used… when I got home, I looked it up. Being a keen walker I was intrigued. The following weekend I trekked up Shining Tor, with a Boafeng. Despite the snow, I managed to activate the summit with six QSOs. Two and a half years later, at the Lake District meet this weekend, I hit a personal goal of 10,000 S2S points. I would just like to thank all the Activators that have helped me get there and all the other Chasers. Despite poor band conditions, on Sunday I was on G/LD-050. I managed to get 37 S2Ss. To be honest with my goal in sight, I was going to stay on the summit for as long as it was going to take!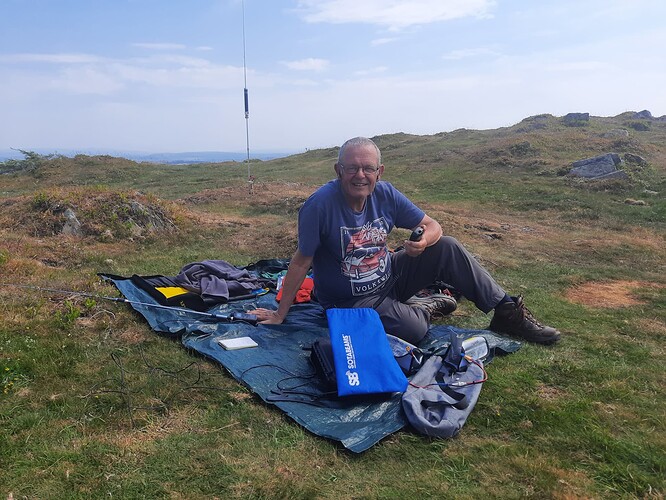 On Gummers Howe G/LD-050 in sweltering heat!
Lots of people have supported me in this crazy goal, including my XYL Julie. Also thanks to Dave M0JKS, who has shared a few summits with me.