Hello,
This time I couldn't participate from a summit but decided to chase from home.
I started listening at 06:00 and could hear some Europeans working OC but the sun position in Spain was not favourable yet.
I had to wait for half an hour until signals started increasing on 14 MHz Long path.
First in the log was Andrew, @VK1DA, with a great constant 559 signal.
Then followed @VK2WP also loud. VI10SOTA was fine copy on SSB, and @VK2HRX was also readable on SSB.
Later grabbed ZL/N6JFD and Ian @VK5CZ also loud. Excellent conditions today.
I searched for JA's and was moving my Hexbeam alternating LP and SP but it wasn't easy to get but a few dits out from the noise.
Some JA stations moved up to 18 and 21 MHz and I did hear CQ calls from JI3BAP/3 and JA5QJX/0 but QSB made the thing much more difficult.
All in all an excellent morning. Wishing to get out the next time from a summit.
Thanks all the activators.
73 Ignacio
My attempt at joining the SOTA party was rapidly termnated by thr weather - force 7 winds, which I was just coping with until the rain started.
I scurried down to the more sheltered ground further down the ridge & continued the POTA/WWFF activation from the tent, getting about 40 mainly EU stations in the log.
The three Ix stations who continued to call as I was working other chasers even when 'only OH' and 'IK stand by' was requested will not be logged. At least POTA/WWFF with their activator-only logs means that step can be taken & there is no reward for poor conduct.
Things went well at Newnes Plateau despite the noise from 4WD vehicles and trail bikes. Newnes is a popular adventure driving place particlary over the holiday long weekend.
Total of 51 qsos mostly CW and 16 S2S contacts. Surprised with the Diamond RHM8B whip mounted on a camera tripod. On 10M worked 7 JA's, 1 Phillipene, 1 US and 1 ZL. 45W of TX power.
2OM CW went well with many callers. A 9 metre squid pole vertical with radials did well.
After a afternoon of being on air was getting rather tired and a quickly approaching rain storm put an end to the show. Hastily packed up and departed.
Thanks to all the callers, 73's Wal VK2WP
Well I'm back home & showered & fed and as such recharged for a bit more of a writeup.
I attempted to summit ZL3/OT-212, Mt Crichton for the SOTA party last night. After an easy start up the groomed valley walking track I was delighted to find an unofficial cut route up the spur towards Mt Crichton. All went very well until at 1100m I broke through the bushline onto more exposed tops and was hit by a buffeting nor-wester. I persisted up to 1400m and then, finding it hard to keep on my feet rechecked the forcast. The local weather forcast was still saying 8km winds, but a check of the mountain forcast showed gale-force 65km/h at 1000m, rising to severe gale force 90+km/h at 2000m. Given the 1830m summit and the 1700m camp at Lake Isobel, and the 2km of exposed ridgeline between here and there, I decided to abandon plan A and head for the lower Jessie Peak (ZL3/OT-372).
The recommended route to Jessie Peak does not go via the Mt Crichton leading ridge, but a steep 500m descent to the intermediate valley, and a tough 300m bush-bash back to the next ridgeline saw me on the summit right on time for a 0500UTC activation.
As I set up the antenna, I couldn't help but notice a wall of black descending the valley from Glenorchy - but I managed to get the antenna up (despite the 65kph winds) and tucked myself in behind a rock to start the activation.
At 0500UTC the bands did not appear to be open from ZL4 to EU, though I believe I heard VK3 stations working OH or ON, so further east the path may have been open. However, a spot on 20m brought a rapid succession of VK and ZL calls, including S2S with VI10SOTA (VK1/AC-008) and @VK2HRX (VK3/VT-018).
Heavy rain started to fall (well, more pelt in horizontally) as I completed the latter S2S, and with no way to protect the radio from this, and no chance of pitching a tent in the gale-force winds, I abandoned the summit with just 7 contacts and not a single one outside OC!
My pre-prepared escape plan was to scurry SE down the ridge back towards Twelve-Mile, and camp at the first spot that offered water, flat dry ground and shelter - hopefully on the ridgeline, but down by the river if that was all there was. Luckily I found a series of tarns, just before the gentle ridgeline ran out to steep scrubby faces. The tent tucked tidily in at the base of a steep bank sheltering me from the NW, and between two stunted beech trees blocking gusts & eddies from the two sides. The best 'tops' campsite I have had in years, and welcome as the wind 4m above was still force 7 or higher.
I managed a sloper configuration of the EF-40m-HW with the far end secured to the top of the 6m SOTApole on the exposed hummock above me, with an additional long guy running from the top of the pole down the far side to counter-balance the pull of the antenna (plus the usual 3 guy ropes at 1/3 height).
Back in the tent, with dinner cooking I worked the 3 VK stations I could hear, and then put up a spot at 0647 for the POTA/WWFF park. The effect was pretty much instantaneous with F1BLL responding to the first CQ. From then on, it was a case of trying to pick out calls from the pileup. By 0720 I had 34 in the log, all but 6 on then EU stations. Sadly a small number of chasers made things very hard for the others, calling repeatedly over the top of QSOs with weaker stations, even when asked not to do so. In the end, I was left with no choice but to give them a report so that they would go away, but they will not feature in my log (and with POTA/WWFF chasers only get credited for the park if the activator logs them).
That aside it was a very enjoyable 45 minutes until at 0820 the band went quiet. I took the opportunity to eat my dinner, so only realised after when doing my dishes, that this was not a sudden end to the propagation, but the wind having blown the foot of my mast out from under it.
After dinner I resurrected the mast, and switched to chaser mode, picking up 5 more EU contacts. By about 745 the path to central Europe was fading, but G, F and EI stations were strong. I managed another summit with @G0WPO (G/SP-013), and a couple of good long QSOs with F6EKS and G2YT.
The evening was topped off with a cup of milky tea (well, a billy-lid of milky tea as I neglected to bring a cup) and dozing off to an episode of Melvin Bragg's 'In Our Time'.
All in all, an enjoyable evening, despite the complete failure of the original attempt at trans-continental S2S chasing from an 8-pointer.
==
PS - And an apology for misleading WWFF chasers - it turns out that whilst my planned destination of Mt Crichton is in "Mt Creighton Conservation Area" which is both a POTA and WWFF park (confusing difference of spelling there), Jessie Peak is in "Mt Crichton Conservation Area", which is POTA but not in WWFF.
DM/NS-160 Hohe Tafel, 398 m asl, JO42VA
IC-705 @ 40 W, triple leg 16 m agl
Not exactly pleasant wx, but good fun.
S2S: VI10SOTA, ZL3MR, VK3PF, VK3TCP, ZL3DRN, SV2CNE/p, VK1MA/3
Surprise of the day was W2DJT. Never worked East Coast on that time of the day on 20 m before.
All QSOs 14 MHz SSB
TNX all!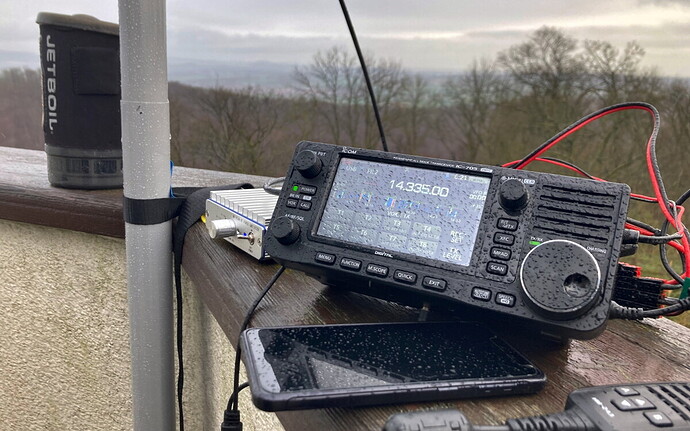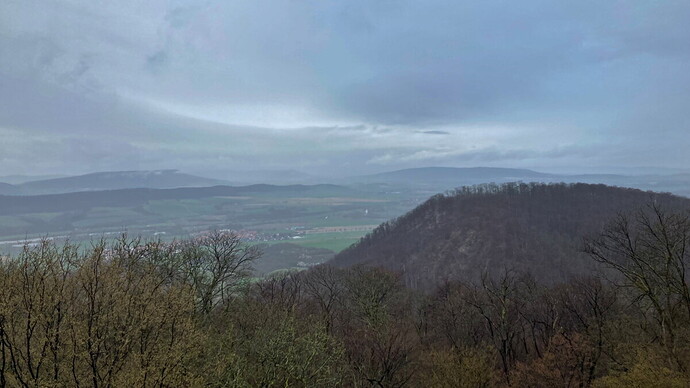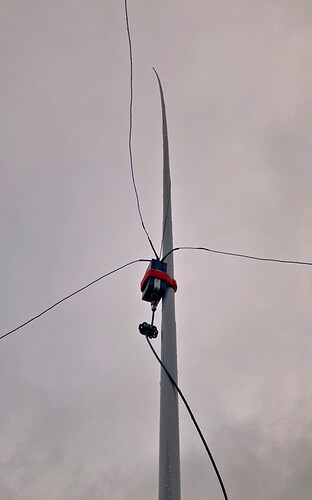 Ahoi
Pom
No luck on this side of the planet…
24 and 28Mhz terrifyingly loud and deep QSB. 21Mhz wich apparently was better was affected by a loud and cyclical electrical noise.
18Mhz something better. 14Mhz completely dead.
And finally I made the mistake of not starting on 7Mhz so that I could do S2S with the local activators.
Anyway, thanks a lot to the chasers (local and DX) and activators!
73 de JP3PPL
From JA/HG-052 大野山 (Ooyasan)

Not a great day in Okinawa, either, although another ham who set up at the same site (JA6/ON-048) made 2 SSB contacts on 20 with his new FT-891 with a random wire antenna in some damp trees. His son came along and enjoyed seeing some hams in action, and maybe will get licensed as well.
I set up with the magloop and made a dozen quick CW contacts on 15 and then set up the Chairtenna vertical groundplane that I had brought along "just in case", to see if it would give the other guy a better shot. Unfortunately the bands got rather quiet around then (0700) and the light drizzle turned into wet rain. No real DX was heard and our plans to stay until grayline were thwarted by weather.
I was on the HA/KD-012 from 6 to 7am UTC.
I managed to do two VK and two ZL contact on 20m. 3 of them were S2S.
VK1DA/P,ZL/N6JFD/P and VK5CZ.
I tried the 15m but nothing heard above 20m.
I used EFHW and FT817nd.
Again I participated from my local summit, Achalm (DM/BW-099).
Equipment: Elecraft KX3 @ 15W and a Delta loop for 20m on a 6m squid pole.
Stats: 8 x VK/ZL S2S, 4 x DX, no JA
The forecast had announced rain and gale-force winds but the weather was much better when I set off. The wind, however, picked up strength reaching about 5 Bft and in gusts 7 Bft by the time I arrived at the summit. The squid pole bent heavily at times but at least it didn't rain!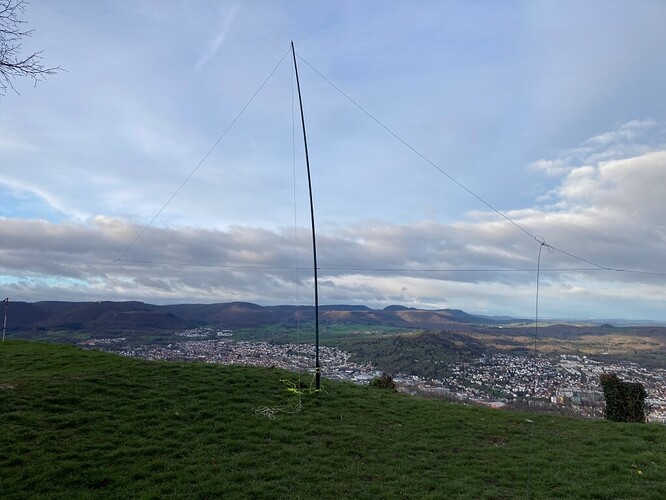 Unfortunately my local noise level was fairly high compared to previous activations.
The first QSO after power on was with @DM3FAM on DM/BW-008 on ground wave. Then, VK2WP on VK2/CT-012 and @ZL3AB on ZL3/CB-806 followed in quick succession.
Other activators on 20m CW could not be heard, so I QSYed to 20m SSB where I had QSOs with @VK1AD Andrew using the special event call sign VI10SOTA on VK1/AC-008 and Andrew, @VK1DA on VK3/VE-060. Both Andrews were RST 3/3. I heard some more VK/ZL stations on SSB but their signals were burried in the strong local noise. That's why I went back to 20m CW.
Stations that went into the log were a mix of EUs, a few VK/ZL home stations (ZL3NB having the strongest signal with RST 579) and @W4JKC in South Carolina, where we still had propagation to (!)
VK/ZL S2S were with VK1MWC on VK3/VE-025, VK1ACE on VK1/AC-043, @VK1DA (again but this time in CW) and finally @VK5CZ on VK5/SE-010 whom I chased for more than 20 minutes before I got through. I also heard @VK2IO but couldn't break his pile-up.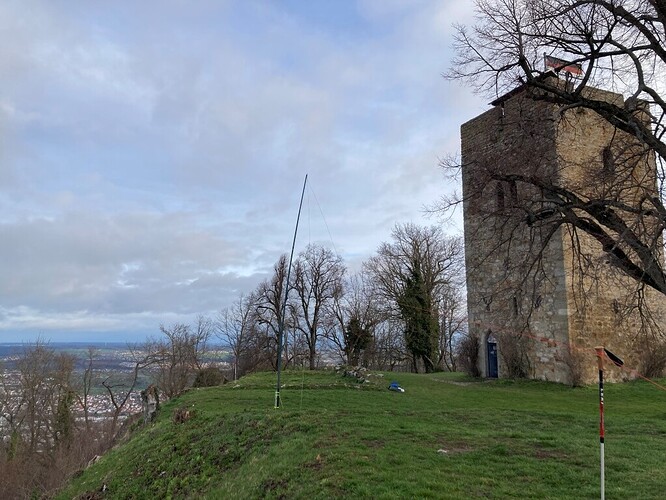 At one point I was called by a very weak station but we couldn't complete the QSO. I might have heard a letter "D" but never got a complete call sign. Sorry for that!
It was good to see quite a few spots from JA activators on 20m CW but unfortunately none could be heard.
After about 90 minutes I pulled the plug and packed in. It was simply too cold and the strong gusty wind was annoying. Later, it turned out to be a wise decision because I just reached the car as the rain set in

Thanks for the QSOs and for your patience when signals were weak. Sorry if I couldn't copy your signal well enough for a QSO! It was fun (despite the weather). We must do this again!
73, Roman
A lot of activity yesterday morning on the 20 meter band on DL/BE-093, but not much coming my way. Weather was dry, but the wind was at times very strong.
I managed maybe a half dozen contacts with 3 VK, 1 ZL and 2 EU stations, The VK's could hear me around RS 55, but I could barely hear them - apart from VK5PAS who boomed in. After a couple of hours being buffeted by strong winds, I gave up and headed down for an early lunch and a shot or two … for medicinal purposes, natch


Hi DR OMs.
It was a great QSO party, thanks for the nice event.
I was on at JA/ST-018 Mt.Fudo.
Setted up Linked-dipole, and IC-7000 running on approx 30W, great working.
thank you for chasing.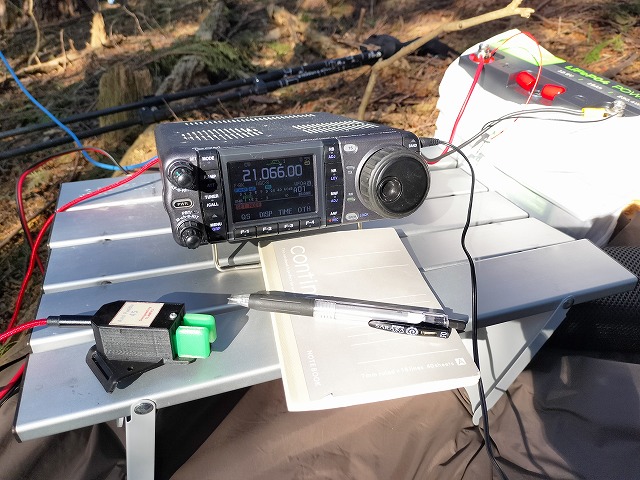 There is my 1st chasing and S2S with VK and EU.
1 in the @VK5CZ (VK5/SE-010)|
1 in the @IW2OBX/P (I/LO-222)
VK5CZ quite stong here, but IW2OBX/P his signal was so hard copying, because of heavy noise.
But we made it, thanks again!
By the way, before this event I was in another summit(JA/ST-018).
I made S2S with @N6AN UTC 00:30 so, I got NA, OC, EU S2S QSO in 1 day!!
well, hope to see you soon
73, 7M4QZE Tak
Nice condx to VK/ZL and later to JA.
Worked 9 VK/ZL, 10 JA and 1 UA9 summits.
Thank you very much dear activators!
I'm using at my home station only 100W (IC-7300) and 10el. yagi (20m-10m, 2el/band).
Next time I'll try to be on a summit

73, Mario DJ2MX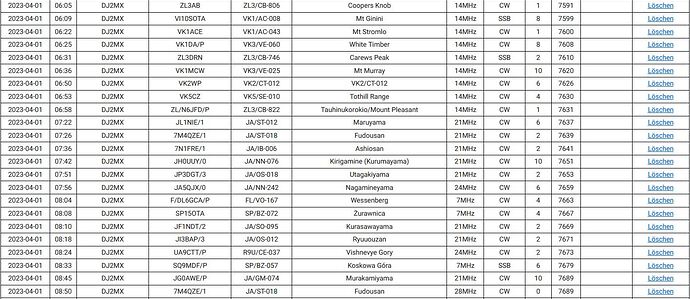 Beautiful copy of you was on SP/BZ-072 - I called you many times … but no result.
I have tip for you: pls do longer brakes between your CQs.
Your CQs almost given no chances for anyone to send the call.
This is not for the first time I copied you very well with the same comments as above …
I got nice copy of more stations from VK and ZL but in the log I have 2 of them:
@ZL3AB Mark - many thanks for S2S from ZL3/CB-806
@ZL1TM Andy - many thanks for chasing me
73, Jarek
My activation was a last minute decision as the weather turned out to be unseasonably fine and warm that afternoon after a morning of rain. What I didn't count on was the wind…
I made it up to Coopers Knob ZL3/CB-806 a local 1 pointer, about an hour before sunset but with an A index of 20 I didn't have high hopes of EU propagation. Of course that meant my first contact was a S2S with @HB9DQM on 20m CW.
A CQ soon generated a pile up 20m but the wind decided to really pick up to the point I was struggling to hear my sidetone and the stations calling me. I had to stop several times to wait for the wind to abate a bit before carrying on. I finally pulled the pin at sunset as the wind was incessant. Typically when I got back down the hill to the car it was perfectly still.
I managed 26 QSOs in 45min including 9 S2S with VK2IO/P, VK1DA/P, EI9KY/P, LZ1WF/P, LZ1GJ/P, SP15OTA and DL3TU/P the overseas highlights. 20m was the money band for me so I never bothered moving. Equipment was my usual SOTA setup, a KX2 with 10w and an end fed antenna.
I even found time to extoll the virtues of SOTA to a young couple who had arrived to watch the sunset and who were both duly impressed. I did consider a similar conversation with a young lady in an extremely tight fitting and short green dress when I got back to the carpark but her (presumed) boyfriend looked a lot bigger than me.
Thanks to the organisers.
Good times.
73
Mark ZL3AB
Mt Ginini VK1/AC-008 is a 1.5 hour drive from central Canberra along the ACT/NSW western border. The road network is narrow gravel roads requiring a 4WD with reasonable ground clearance. The summit hosts a number of commercial and amateur radio repeaters. The radio communications site is geographically remote and powered by diesel generators. Mt Ginini elevation is 1760m ASL.
My 20m SSB activation using special event callsign VI10SOTA commenced earlier than planned. I started at 0510 UTC with the opportunity to chase Matt ZL3NWV at ZL3/OT-372 and John ZL3MR at ZL3/CB-860. Like so many others had experinced at 0515 UTC the heavens opened first with hail lasting for about 5 mins followed by steady rain from 0530 to sunset 0800 UTC. Throughout my activation I covered myself and the radio with a tarp, I used a small table to elevate that RF gear as a way to prevent water ingress. see pics.
That's me under the tarp for 2.5 hours working EU Dx on 20m SSB, my feet, legs and backside are soaked

The ambient temperature was 5 degrees and with a slight breeze the feels-like was now down to 2 degrees C.
Weather radar @ 0530 UTC. The cursor is overlayed on Mt Ginini at my operating position. The band of rain to the east was the hail session passing from west to east.
Equipment: FT-857D at 20 watts, 8.4Ah LiFEPO4 and a 20m Inv V dipole broadside SE, LP to Europe.
As I mentioned earlier my 20m session commenced at 0510 UTC working two ZL S2S. Long path to EU opened around 0540 UTC working Jan OK2PDT RST 57 and 33. From that point until 0746 UTC it was non stop action, my activator log VI10SOTA (look for VK1AD) is now in the database.
S2S: 21 unique S2S QSOs, 19 DX and 2 VK.
QSOs: 62, all voice SSB, including a small number of VK chasers. Sorry folks too many to mention here.
S2S: A DX record for me, 23 S2S QSOs in one session: ZL3NVW, ZL3MR, VK6NU, VK6BAP, HB9HNT, DG7ACF, DL3TU, SO15TA, DL3EC, G0WPO, IK2LEY, F/DL6GCA, MI1EYP, MW0PJE, G6PJZ, VK1MA, DM1CM, OK1MCS, OK4DX, HB9DQM, SV2CNE, DL6FBK and G4TGJ.
13 new summits chased in no particular order: FL/VO-167, I/LO-286,VK4/SE-120, VK6/SW-071, SV/NC-034, DL/MF-094, DM/NS-160, OK/JC-010, SP/BZ-038, HB/TI-141, GI/AH-007 (my first chased summit in Ireland, thanks Tom), G/NP-028 and DM/HE-044. In addition to the above mentioned SOTA peaks I worked Mike 2E0YYY/P at GMA/SP-001.
By the end of my activation the sun was setting on Mt Ginini, I was cold, wet and shivering and that's what we do for SOTA and long path action to Europe.

Radar picture at 0808 UTC, sun has set, I have packed up and ready for a 1.5 hour drive home. Once in the car I cranked the car heater up to 30 degrees C! I had a thermos in the car from which I rapidly consumed three cups of warmish tea.
A big thanks to all participating activators and chasers and for those who braved the early morning cold winds and rain. True champions!
Edit: I forgot to mention this activation doubles as a WWFF park, VKFF-0377 Namadgi National Park. That log will be uploaded in the next day or so.
0116 UTC. Before the rain, view south - Mt Gingera VK1/AC-002

0402 UTC Cloud had descended on my position and Mt Gingera is no longer visible.

Until next time


73, Andrew VK1AD for VI10SOTA
Hi Mark,
Many thanks for S2S QSO


It was first QSO in my log of yesterday.
My equipment was the same as yours.
Thank you also for celebration 15th anniversary of SOTA SP - April 1st was Anniversary Day

73, Jarek SP15OTA
Hi Andrew
Thanks for the S2S. It's my one and only SSB contact with VK (I'm mostly CW).
Although you have my call right in your log, you have it wrong in your report.
73 Richard
Typo fixed

This Is my first s2s with Japan…




It was hard, I worked with kx3 and 10watt.
Many thanks Tak for the patience and for qso!
See you next time
Arigato Takeshi san
73
de Roberto iw2obx