After a brief stay in Auckland, it was time to go north for a few days. I posted on the Australian and New Zealand lists that I was looking to possibly do 2 activations later in the day. However, a combination of a 'dicky tummy' (least said the better!) meaning I was later setting out, and completely missing the turn off for Moir Hill on SH1

meant that it was only going to be Kauri Mountain, zl1/nl-079. Habving previously looked at the details on various websites it seemed there were 2 options, one from the South, and one from the North. It appeared that the access from the North would be quicker, and not as steep


Well it turned out still to be rather steep! Although mostly on (steep) metalled private roads. Being part of the Kauri Mountain track, and part of a much longer national track it was fine to use these.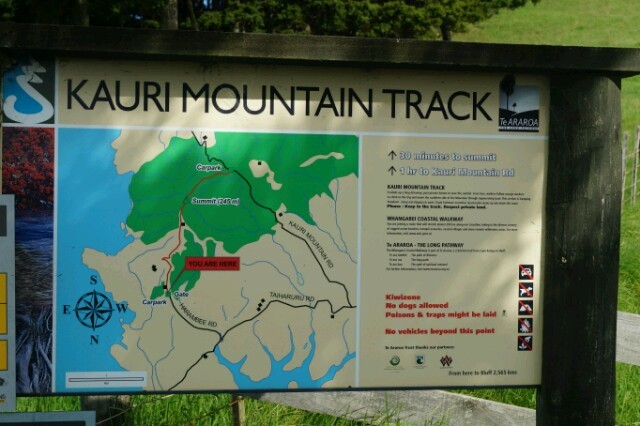 sign at the small car park, just before the private road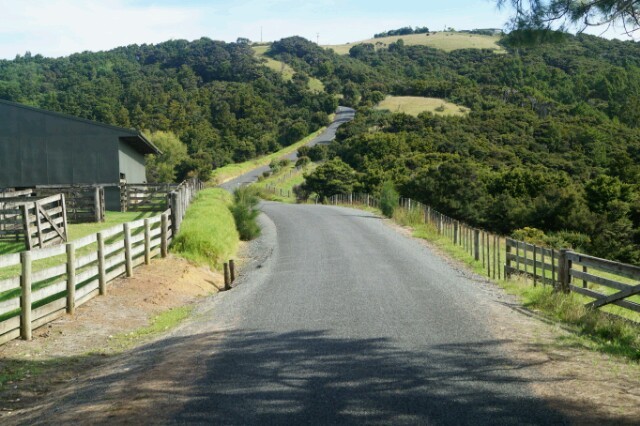 start of the private road, it looked alarmingly steep!
About half way up there was a sharp right turn onto a gravel road, and following the designated Orange markers eventually to the only part of the hike on grass (or it would appear, mud, when its wet!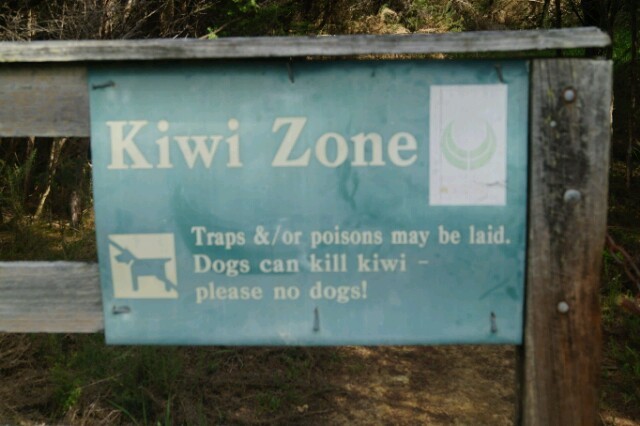 apparently there may be kiwi around… not in the daytime though.
After a few minutes walk in the bush, I eventually reached the trig, 35 minutes in total, as opposed to the 30 quoted on the sign, but that is probably for fit people

Not a fantastic amount of space, its the trig surrounded by trees. …
Before starting I hsd to slap on a losd more factor50. … and then untangle my linked ground plane antenna (reminder to self: make sure its not tangled up when you put it away)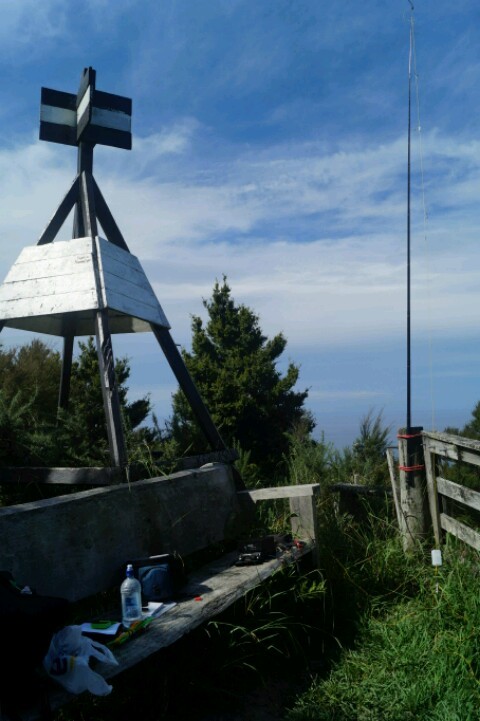 the shack at the trig
Spotting myself on 20m I had 3 QSOs in 10 minutes, then… nothing

Looking on sotawatch 15 minutes later I saw a request to try 18MHz, so I pulled out the links for the band and spotted myself, quickly getting the important 4th contact.
Nothing further on 18MHz so i dropped back to 20m for a final 3 contacts, including a s2s rom Rob VK2QR, who specifically moved from 40m to ensure the contact!.
Many thanks to those who contacted me, especially those who took the time to dig my signal out, the patience was greatly appreciated!
I finally packed up, and hsd a quick look around… some fantastic views!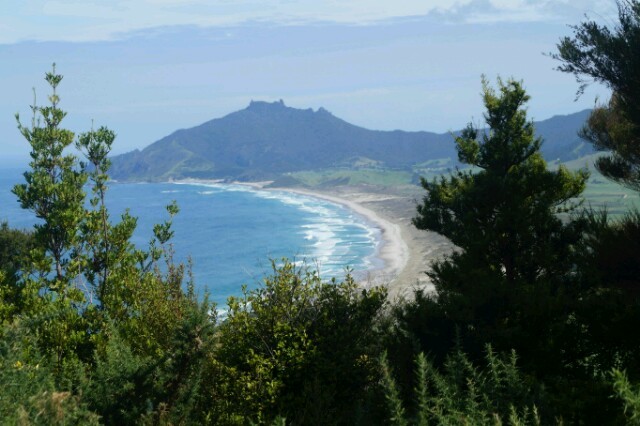 view to the south… wow, just wow!
25 minutes back down to the car and a further hour and a bit to the b&b
Hope to see you all on the bands later in the week