After my last night in the Bay of Islands, it was time for me to drive back through Auckland to the Coromandel. A check on the sota mapping site threw up the possibility of activating zl1/nl-076 in Whagarei, just off my route, and virtually a drive on summit


I checked the location of the 'car park' using the app "what3words" and input them into navii, the phone based GPS I'm using on holiday (I'd prevoiusly successfully used it to navigate to the parking spot for Kauri Mountain and fiund it to be excellent!)
Some hour and a quarter later I was indeed driving up the road to the car park virtually at the summit.
Only to be met with a sign "viewing platform closed" and another sign requesting "all suspicious activities to be reported to the police" I had visions of yet another run in with officialdom

(aparently the suspicious activity is related to vehicle crime, according to numerous other signs regarding locking yyour iur car and removing everything from view)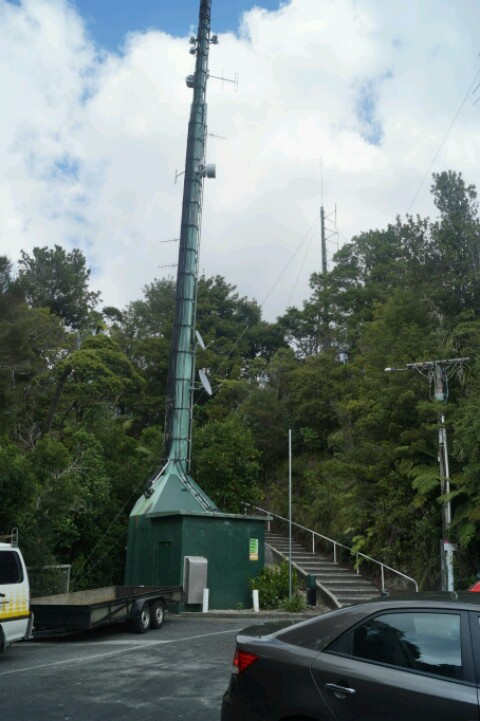 steps to the summit and numerous antennae!
Climbing the steps to the summit revealed the huge monument, and the viewing platform that was indeed, cordoned off due to workmen using power tools that were to prove rather RF noisy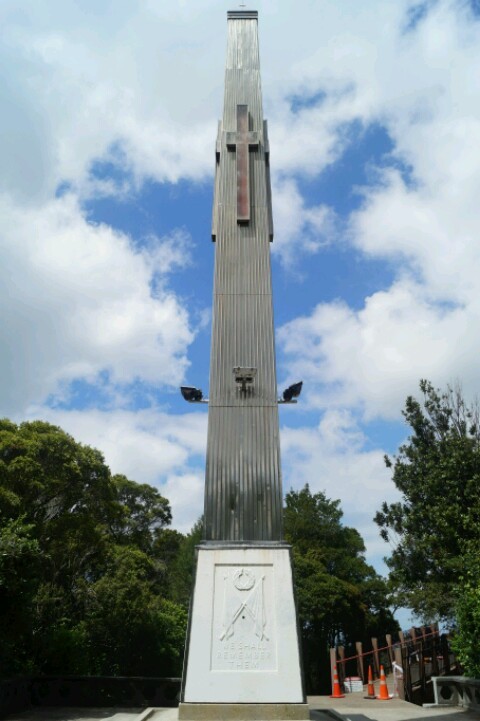 I wondered if the monument could be 'tuned'

I ended up bungying the pole in a haphazard fashion to one of the pillars in the stone wall surrounding the monument, and spotted myself. Almost immediately, Paul, VK5PAS answered and did sterling work in trying to drum up contacts… not many came

takibg best part of 40 minutes to get the required 4 on 20m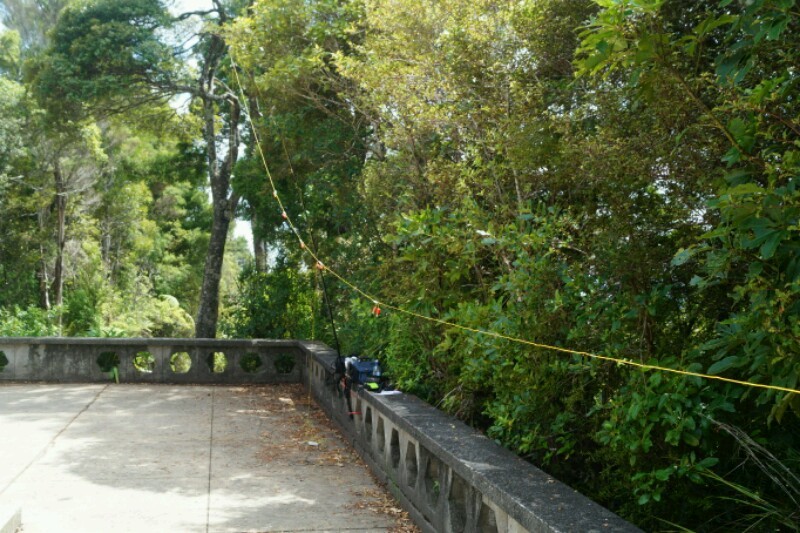 the incredibly low slung linked dipole!
Giving up on the linked gp antenna i strung the oinked dipole up, tying the ends to a couple of handy trees. A few CQs on 40m gave… nothing… hearing some faint activity on 10m, i gave several CQs there too… nothing, so back to 20m I went, holding out until UTC rollover, just in case anyone needed points .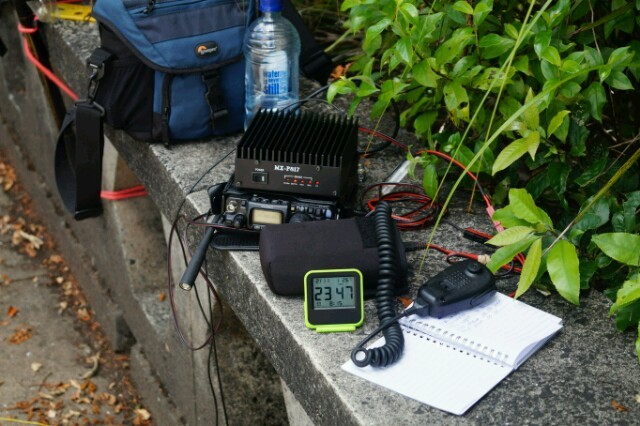 my 'work' position
Just before I packed up, some old dear came past and remarked that I was sitting in such a lovely spot to do my work… i guess i must've looked hassled or something

I neglected to say that i didn't even have a work permit

Needless to say, a big thank you to everyone who called, and to those who took the time to try and drum up contacts, it was all appreciated!
Don
zl/m0hcu