It has come to my attention that many activators, especially in the UK, have not added their alternative callsigns in their SOTAWatch account when they operate outside their home country. For example mine shows: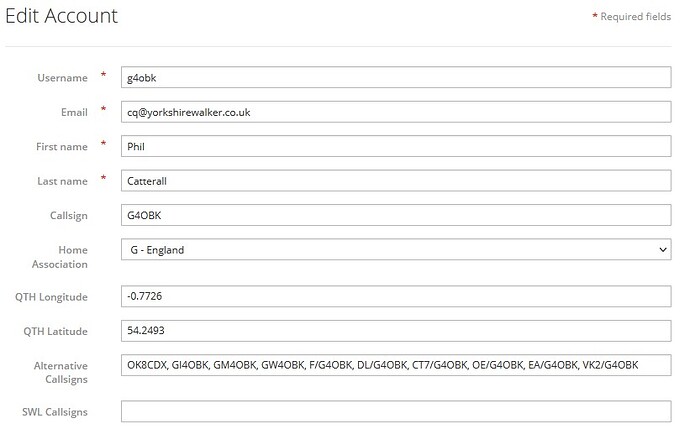 Its very easy to add your alternative callsigns. In SOTAWatch you just click on your callsign top right > Update account then add Alternative Calligns (towards the bottom of the page). You don't need to add the /P for it to register.
If you list your alternative callsign then chasers can see your name against your spots when you are operating from a country other than where you reside, such as if you are a GI station and you have an EI callsign (like today) then we will know who you are without having to use QRZ.COM to look you up.
73 Phil G4OBK