…because I'm giving it a wide berth for 4/5 months. And all SOTA activating for that matter. I'll do a few more local activations this week, then I'm off to work as a cruise ship musician until the end of November.
Obviously I've started to look into /MM operating possibilities, and very grateful that @G3CWI has lent me his Alexloop. I took that to The Cloud this morning to familiarise myself with it.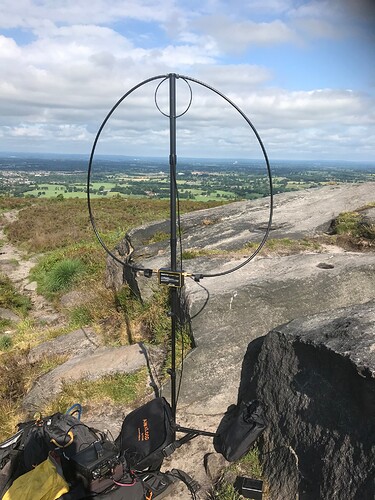 I enjoyed using it. It reminded me of when I first used an ATU for shortwave broadcast listening, although this was much easier to use, and the peak/resonance point for each frequency was very sharp - and narrow!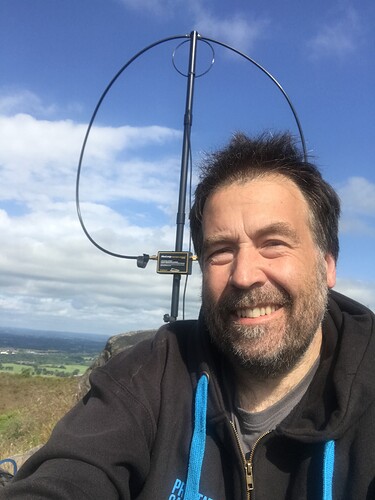 Anyway, I worked easily on CW on 20m, 15m and 40m. Regular chasers, HF S2S, even a reappearance after a long time of Les @G3VQO !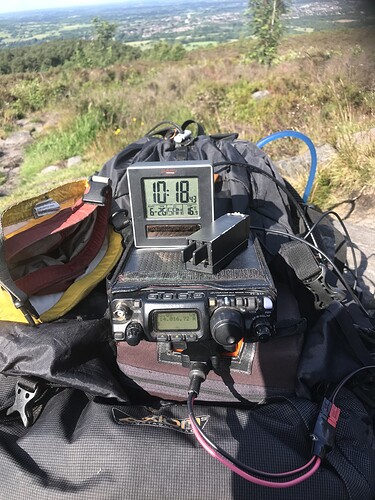 After the successful experiment with the Alexloop, I made a few QSOs on the 2m FM handheld. People continue to be astounded to learn that the FT70D is a handheld with a rubber duck when I tell them! This little session included another S2S, more active chasers and even a hook up with Stockport Radio Society doing an open day event from the Knott Inn, Rushton Spencer!
Talking of which, SRS are doing a WebEx broadcast on Tuesday 6th July, 7.30pm, all about SOTA, portable antennas etc. Hopefully they'll promote it direct on here at some point, but I'm sure it'll be findable online somewhere.
I most likely won't be able to see that - or indeed take part in the 2m contests at that time. We'll be on test sailings by then and probably dress rehearsing the shows!