Hello everyone,
I have worked on a little portable 2m Moxon beam with the goal to make it foldable for the backpack. And also for the rare times I do some portable chasing without activation.
First prototype - just using 4mm bamboo sticks - looks promissing to me. VNA looks happy too


Those sticks will be replaced by glassfibre reinforced rods. Not to worry that humidity changes the antenna properties.
The sticks can be taken out from the center piece and held together with some rubber bands during transport - or store the bundle in a drawing tube for protection.
It consists of 6 parts that are 3D printed in PETG material. I will publish the files when some design changes are done that I noticed now.
Choke made with 6 turns of RG-188 A/U coax.
Antenna wire is the lightweight type from sotabeams.
Weight: 80 grams (0.176 pound)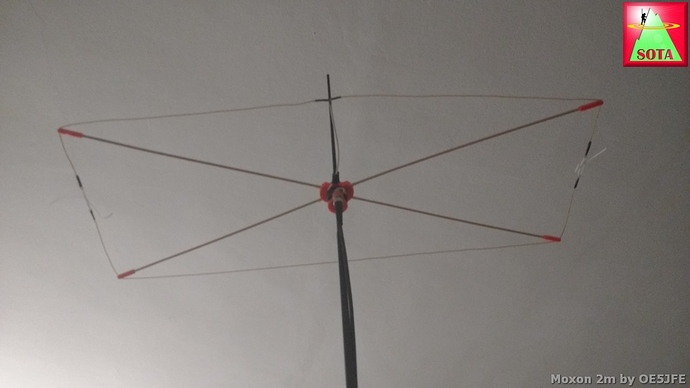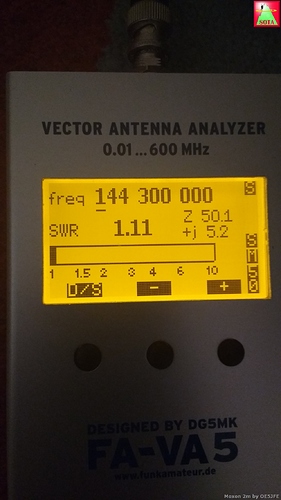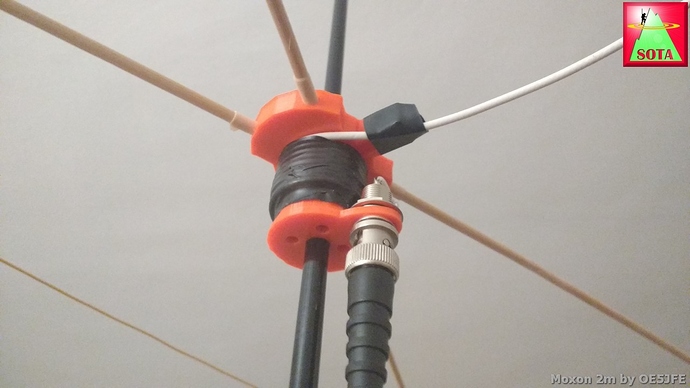 Field test pending… hi
Future version todo:
Seal everything with the liquid tape stuff.
Make the BNC connector a bit more robust/protected.
Make a part for vertical mounting (or just use some cable ties)
73 de Joe