My planned trip into the White Mountains was cut short after one night camping. Smoke from the Ferguson (near Yosemite) fire and one or two near Bishop in the Eastern Sierras was just too thick and probably quite unhealthy to be in.
Over night at our camp site at 10,000 ft when the wind dropped the smoked seemed very pervasive.
I'll do some trip reports on my blog but for those who might have wondered what happened to my White Mountain extravaganza, it was smoked off.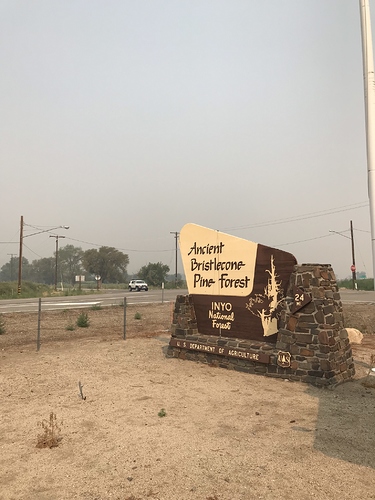 This is from highway 395 and 168 at Big Pine looking into the Sierra Nevada mountains about a mile away that tower up as sheer granite wall 6-8 thousand feet. Lost in the smoke. It seems as though 100s miles north/south of the Eastern Sierras (including the Sierras themselves) are blanketed in smoke.
By contrast I activated Reversed Peak in September 2015 while the Rough fire burnt in the Sierras with no where near the impact. Bad times in California with fires right now and the one further north near Redding is a monster.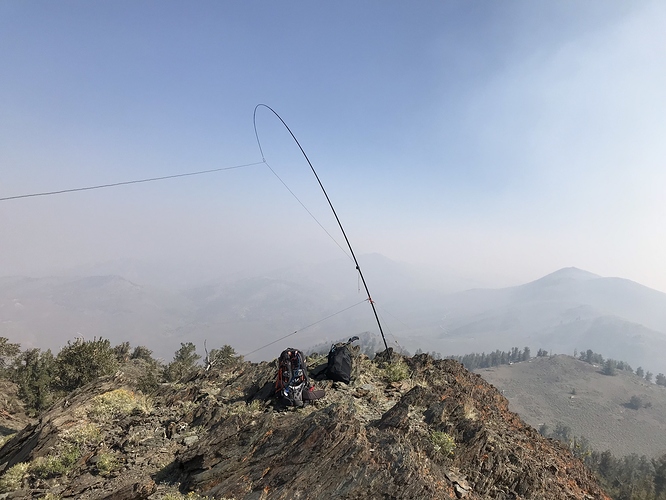 This is within the White Mountains looking north (fire is far to west).
I did manage 3 activations but needless to say I'm a little bummed (thats American for disappointed…).