Had a great time trying to work you all in AZ on VHF this morning. I managed four VHF 2m S2S contacts from W6/SD-026 in the mountains East of San Diego:
WX7MB on W7A/CS-020 via 2m FM, 323.4 mi away
K7TAB on W7A/AE-044 via 2m FM, 315 mi away
NJ7V on W7A/AW-011 via 2m FM, then CW, 328 mi away
WA7JTM on W7A/CS-013 via 2m CW, 315.4 mi away
I also worked chasers in AZ and could hear some other stations trying. Sorry for not being able to pull you out.
I was running a Yaesu FT-857 at 50w into a home-brew portable 6-element beam.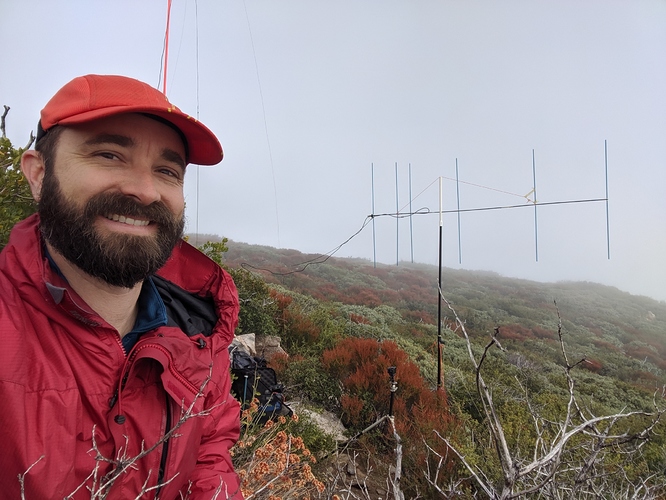 Many thanks to WA7JTM and everyone that made this event happen. What a blast.
Adam
K6ARK