My activation of Mt Watson started out late (as always). I had been to a wedding the night before and was a little hung over.

I got to the area and was driving on Forest Service Rd 73 looking for a way to get the the top of the summit. There were some side by sides diving around and I thought I saw one go up a side road. There was someone parked and out of the vehicle at the road so I turned around and asked him if this was a road to the top. He said he thought it did not make it to the top but ended a ways up. Little did I know that was K7ORG! I said I would see him at the top and left. LOL
I made it to about a 1/3 of a mile from the summit got out and hiked to the top. It was beautiful.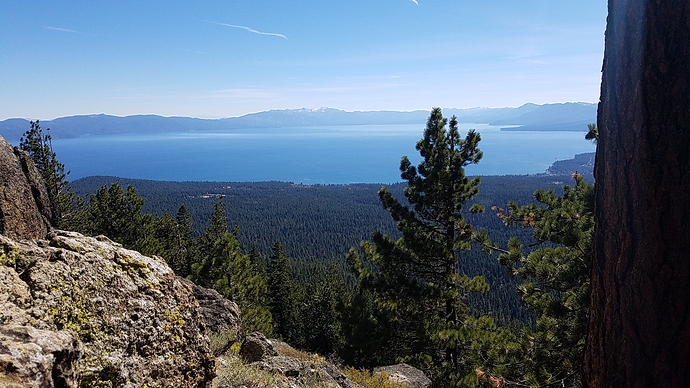 I threw the antenna up in a pine tree and setup the radio. I spotted myself (good cell service here) and things happened pretty quick. I had 8 in the logon 40 meters (including 1 s2s) in about 10 mins. I switched to 20 meters and had 7 more in the log. I had in the back of my mind that I want to try and do another summit so I packed up and headed to My Pluto.
I was getting really late in the day when I arrived at Mt Pluto. I was 1/2 a mile from the summit. I headed out and it was kind of steep in places but I made it in about 45 mins. The ski lifts for North Star ski resorts end at My Pluto. I felt a bit strange being there so I setup the radio at a couple of picnic tables. I spotted myself and made 4 qso's on 20 and it was getting a bit cool. I looked at Sotawatch and saw that KK6YYD had move to another summit on 40 so I change over and there he was. I made 1 more q and I was cold. I put the stuff away and headed back to the jeep.
What a great day!
Sorry I did not give Gary a lift to the top! Next time!

73
Kent
NC6B