I had big plans for this day but I woke up late so I had to do a shorter hike. Dry Creek Knoll was a fairly easy one to get to, I could drive the Jeep to within a quarter of a mile of the summit. I left about 8am and it took me about 1/2 an hour to get there. I drove up the nice trail in the Jeep looking at the beautiful pine trees just thinking wow! The WX was cool and clear, about 48 when I arrived.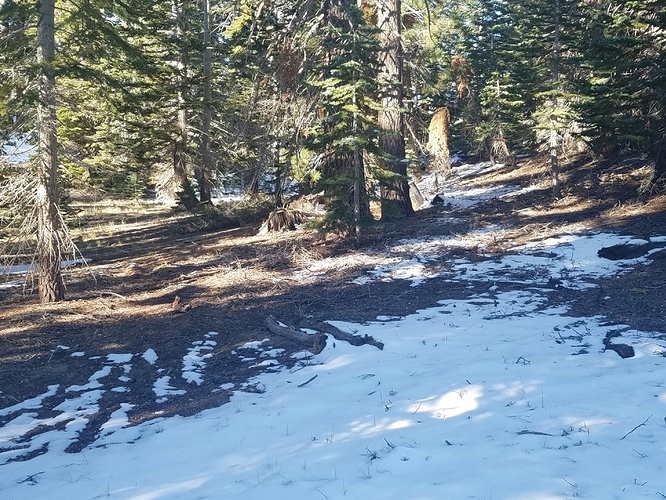 When I got out of the Jeep there was some snow on the ground and I could see some deer tracks all around. I started out toward the summit. The snow was 6 inches deep in places but easy going I made it to the top in about 10 mins. I found a nice pine tree to throw a line up in and puled the inverted V up in to the tree. The sun was out so I could setup and stay warm! I was on the air in about 15 mins. I spotted myself and started calling CQ at 7.260. I had 5 Q's in the log in about 15 mins and kept calling for another 10. I then changed to 14.268 I spotted myself but it took a bit to make the first Q. I then made 4 Q's in about 4 mins. I started to look for a s2s, I could hear a couple but they were not hearing me. I saw WB5USB spotted at 14.061 cw, I had switched the antenna to 40m so I had to run and switch it back to 20m. I tuned in and there he was. I called him but he was working other people so I waited a bit. I called him and he came back to me. We completed the Q and that was my first s2s contact ever!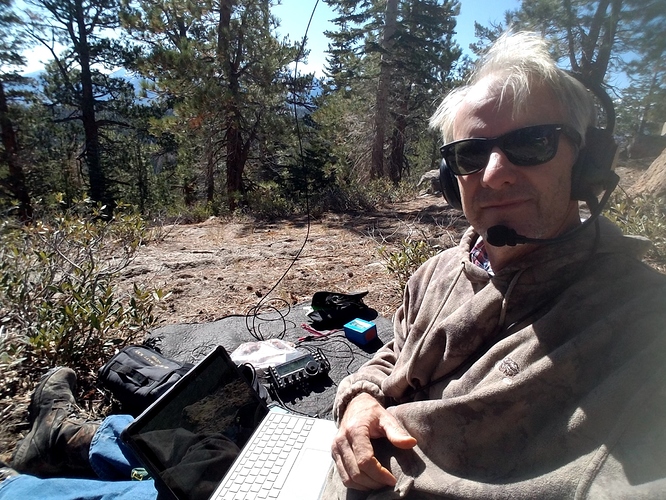 After that I had to get back to the motor home so I could do some more site seeing with the XYL. I packed up and headed back. I got back the the motor home about 12:30. What a great day!!
Thanks to Joe AA0BV for recommending this summit to me. I needed one that was a bit easier after my last one.