Quite probably my last of the vk summits I've had the pleasure to activate turned out to be a huge amount of fun!
Firstly, driving psst the new housing development at the bottom of the hill, I saw my first lot of kangaroos! (live ones that is, I have seen lots of ead ones at the side of the road!)
Did i mention I'm easily pleased? I got excited at the sight of 9 inch high penguins scurring up a beach last week

Anyway, I digress, getting to the top, it was 37c in the shade, and i wasn't too keen on sitting on one of the exposed viewing platforms that most other activators seem to have used. There is a picnic table, underneath a small roof that provided a little shade on tge grass beside it. I didn't have enough cable to run from here to the viewing platform, so i ended up velcro-ing the pole to the wire fence surrounding the small msst nearby. Discovering I'd left the pegs back in the hotel, i ended up just laying tge ends of the dipole on tge ground. . Not ideal.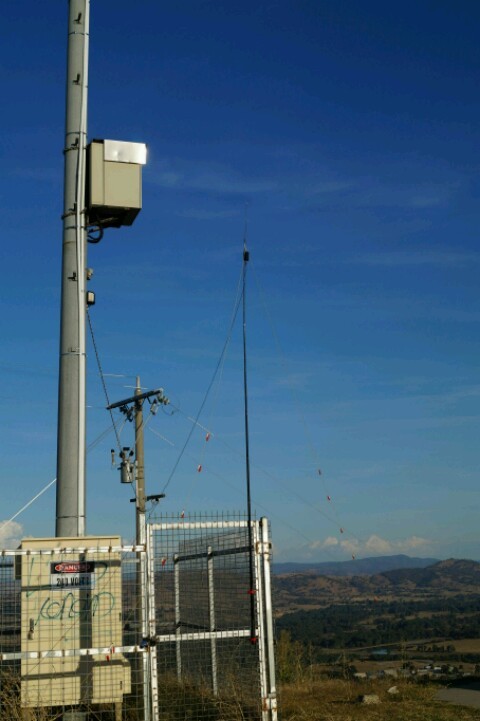 bodged lash up of pole to the mesh enclosure
In the shade, it was still showing 33c, but at least i was out of the sun!
Starting off on 40m, a range of vk chasers who had help qualify the previous sumits did the same again, before drying up (well it was friday evening, real people probably have better things to do!)
Switching to 20m provided lots of fun! 17 European contacts, one Ja, one zl and 2 further vk contacts ensued. Some of the European ones were particularly difficult to complete, so thanks to those who showed the patience to complete the contacts, it was appreciated.
There were, unfortunately some chasers who were just yoo weak, I could pick out the odd bit of audio, but not enough to get any details at all.
Half way through, a huge orange looking spider ran across the ground… no idea what it was, but having heard all about spiders here

, I moved all the stuff up onto the picnic table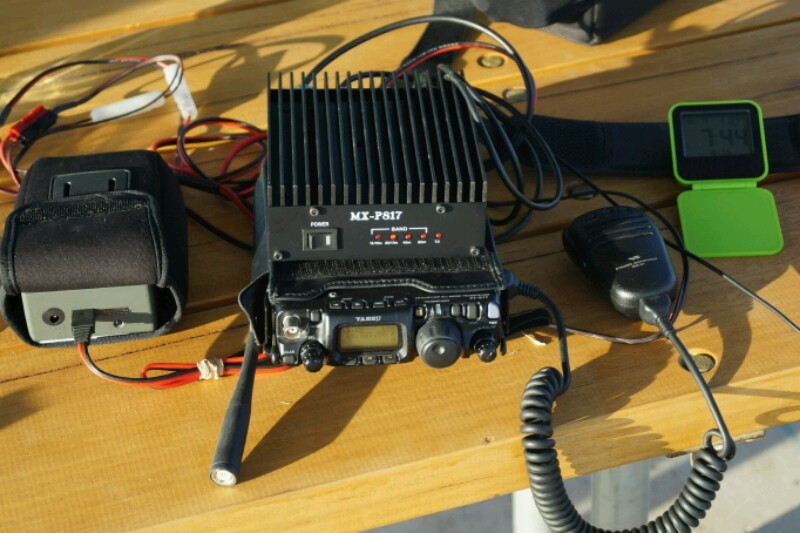 shack on the table away from the scary spiders…
Finally briefly back on 40m for any outstanding locals who missed 40m earlier, before packing up before sunset as i didn't have a torch with me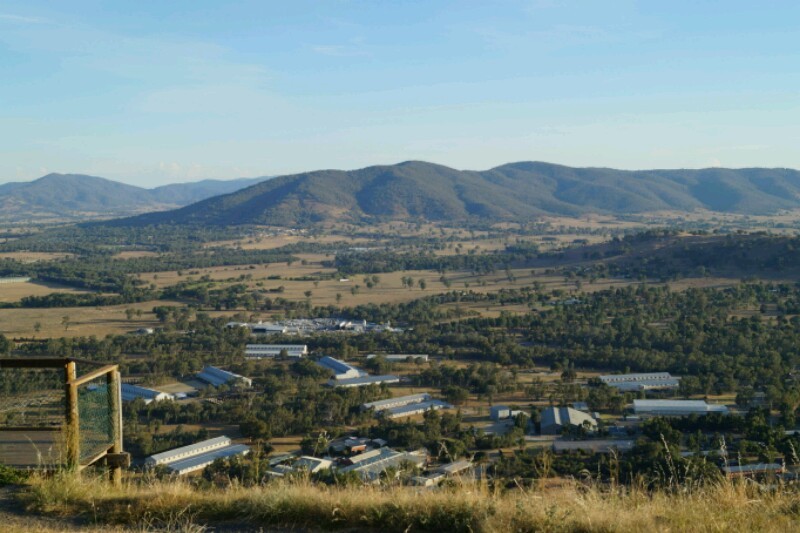 view from the top
Once again, my thanks to everyone who made all of my activatons a success, and sorry if i missed anyone along the way.
Don
m0hcu/vk2