Hi folks
14 April 2017. This morning from Booroomba Rocks VK1/AC-026 at 1382 m ASL, I had the pleasure of working Tom NQ7R on 18.147 MHz SSB. Tom's signal was in the clear at 5-6.

Chasers on 17m, including a weak signal S2S with Gerard VK2IO/P:


Booroomba Rocks located in Namadgi National Park is a massive granite feature with a surface area equaling three aussie football fields.
My station FT817ND operating at 5 watts. Antenna is an Inverted V linked dipole 7 metres above the granite surface. Antenna broadside was north-east & south-west.
Once again we have shown early morning VK activations can offer a path to North America. I will take this opportunity to encourage other VK activators to try NA chasers on 17m. 17m is an underutilised band in VK, lets see a little more action on 18 MHz CW and SSB.
Photos from Booroomba Rocks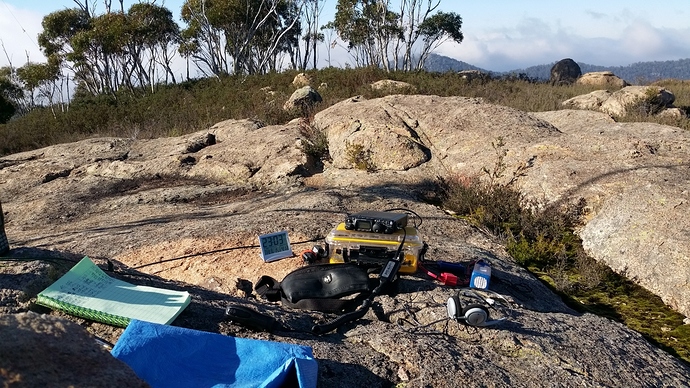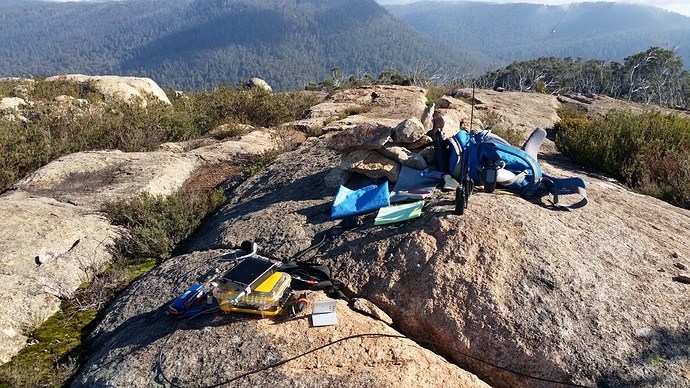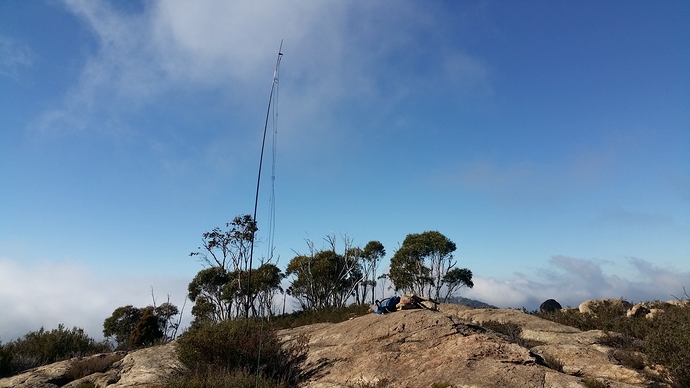 73 Andrew VK1AD