Summit number 15 for 2017 was HARD. Not because it is long but it is a bush bash. Zero formed trail. I couldn't take my eyes off the GPS track for more than a minute and I would be well off track.
Temps have dropped in Canberra as they normally do after ANZAC Day on 25 April. I left home at about 0800 in 5C. The walk to the summit was in 7-10, not a breath of wind. a crisp clear day!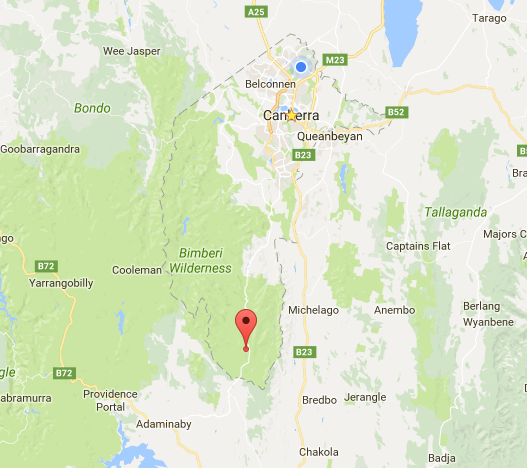 Driving about 90 mins south from my home location in North Canberra, entering Namadgi National Park which occuipes the entire south of the Capital Territory.
The summit is in the very south east of the park even off the tar road and about a 30-45 min bush bash . Not only any I watching the GPS track, I am making sure I don't fall into Wombat holes - and there are a few of them.

The actual summit is a small rock Cairn, I added two to the pile.
After setting up I ended up working about 23 stations, including ZL2ATH, a DX summit t0 summit. My first. a real buzz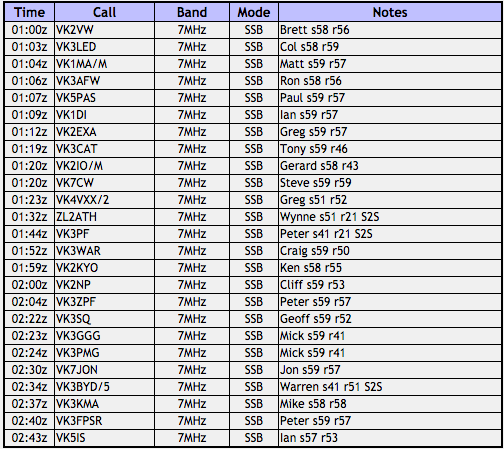 Due to the location (no phone service) as well as the restrictions of my VK Foundation License (No APRS / DATA modes), Andrew @VK1AD provided radio overwatch via our local 2M repeater, which even on the valley slope I couldn't hit until getting higher. He did all my spotting too. I have said it before - everyone should get themselves an Andrew!
On the way back I stopped off at Hospital Hill Look out which gives an excellent look at the more challenging summits within the park.

##The long video is uploaded and live now:
This will likely be my second last summit until almost Christmas 2017
Wade
VK1FWBD.com