To all the participants in the EU/JA/VK/ZL-event 2018
I worked John ZL1BYZ on 20 Meter in CW at 05:55 with KX3, KXPA-100 with 50 Watt and a Buddipole (RST 119). Tks for the QSO. John is a great operator!
I heard VK6NU/P and JP3PPL/3 on 20 Meter in CW for more than 15 minutes but no chance to work them! SSB was a waste of time to get a S2S-QSO with JA/VK/ZL!
You can see the Buddipole and the batteries on the photo on the table. My summit ZH-004 was almost a drive-up summit.
**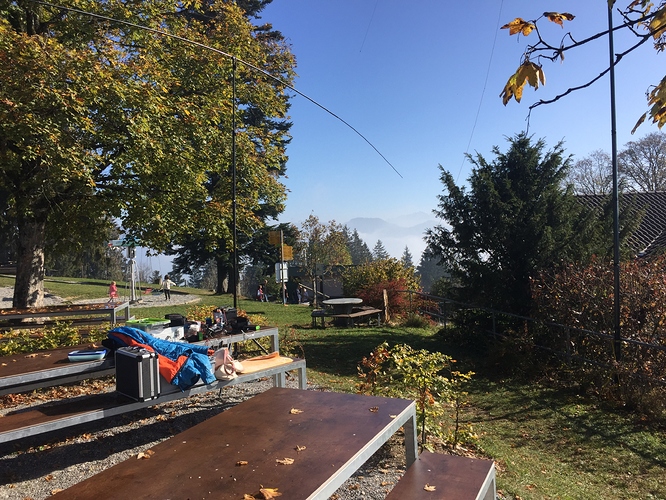 **
Was the QSO between John and myself the only S2S-QSO between EU and JA/VK/ZL which took place in this event?
Tks for all the QSOs es 73 de HB9BIN, Jürg
(Today I stay at home but tmw I will be in DL)