In French at the top - In English at the bottom
J'ai prévu de passer 2 jours (jeudi et vendredi cette semaine) dans les congés de Pâque avec ma famille à la région de St. Jean Pied de Port et j'aimerai pouvoir faire une activation SOTA, si possible dans la zone F/PO.
Nous allons rester dans une maison à Aincille (voir dans le map)
Le sommet le plus proche est Gatharre F/PO-228 et j'aimerai savoir si peut-etre quelque activateur dans la zone pourrait me donner quelques guides, GPS track ou indications sur l'accès à cette montagne ou les autres dans la zone et visibles dans le map ci-dessous.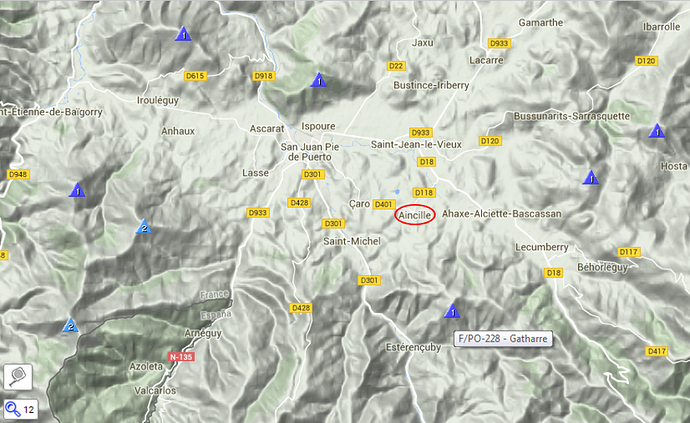 Je sais qu'il sera très difficile d'obtenir le permis de ma xyl pour y aller, mais je voudrais essayer

Merci beaucoup d'avance et mes meilleurs 73,
Guru
=========================================================================
I'm planning to spend 2 days (this Thursday and Friday) within the Easter holidays with my family in the area of Saint Jean Pied de Port and I'd like to be able to activate some SOTA if possible in the F/PO region.
We will stay in a house in the village of Aincille (see below in the map)
The closest SOTA is Gatharre F/PO-228 and I'd like to know if, perhaps, some activator in the area could kindly give me some guiding, GPS track, indications of how to access this mountain or the others visible in the map of the area here below.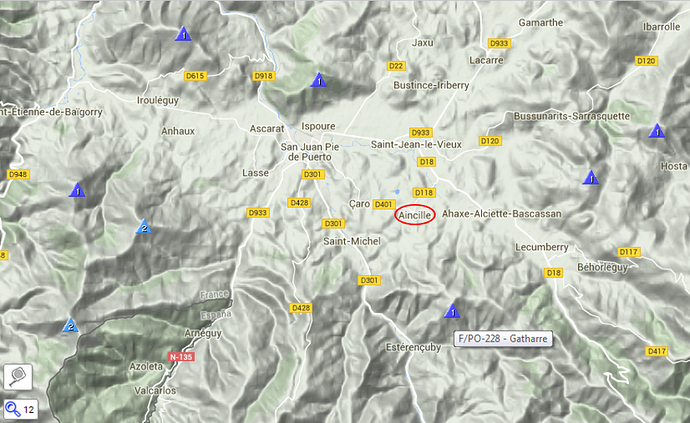 I know it will be difficult to get the necessary freedom pass from the xyl, but I'd like to try it

Thanks in advance and my best 73,
Guru