Hello everyone,
Yesterday went on sunny but freezing cold (-15 °C at summit) activation on Wasserklotz OE/OO-248.
Thomas - you migh know him from my Japan activation videos - joined and brough his new drone along. Since 1st of January the regulations for those small drones are simplified and harmonized within the EU.
Activation was done in only 20 minutes on 2m FM. Fingers were just getting to cold for other bands. Was happy to get everything packed up.
Please enjoy the video:

And some pictures: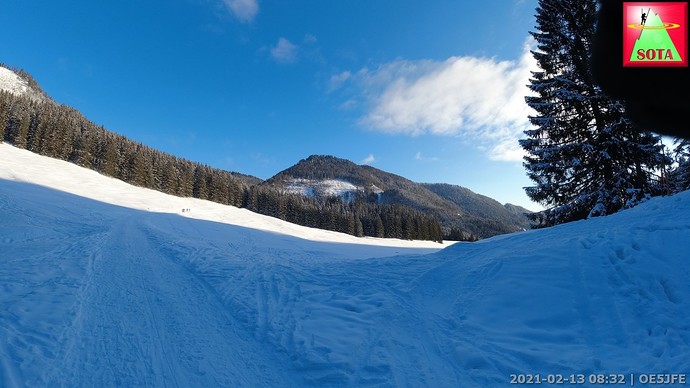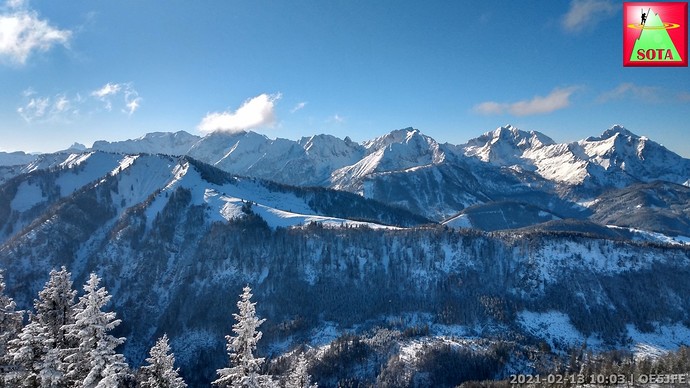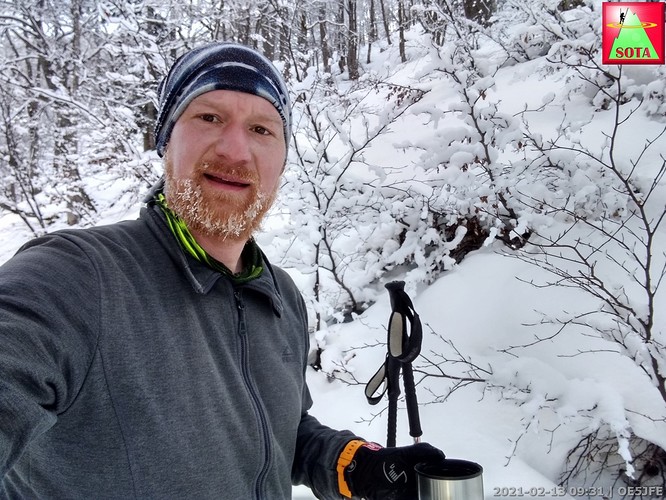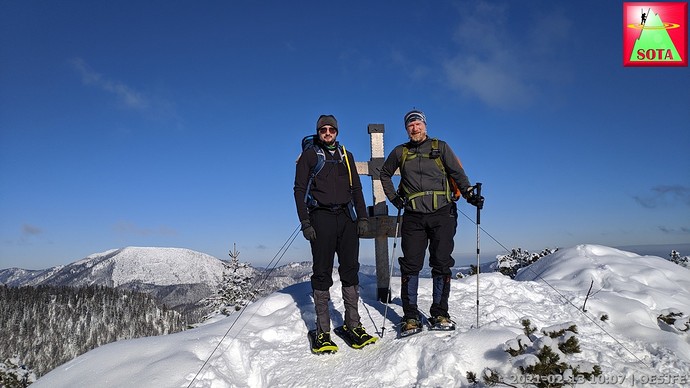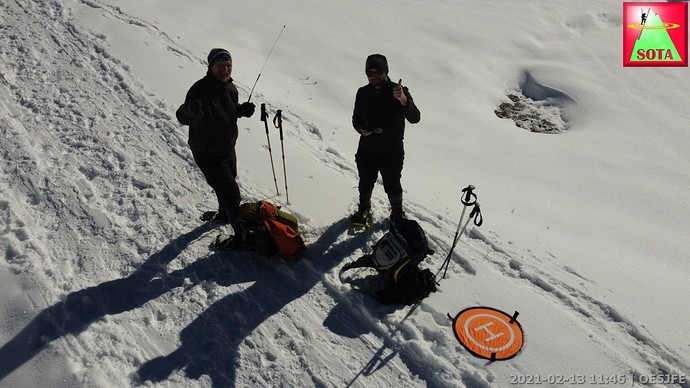 Wx station at our starting place (1020 m, 13.02.2021, 8:00-13:00)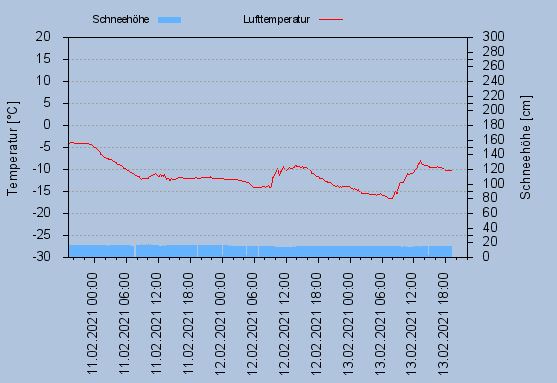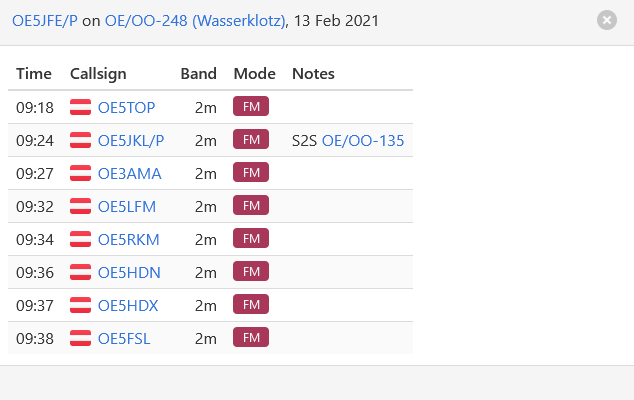 Hope you enjoy freezing a bit together with us.
73 Joe