Hello everyone,
Last week Wednesday I took a day off to hike with my work colleague Kilian and his brother Vassia - who was visiting Austria for a week.
Took them up the Schafberg OE/SB-216 . A well know summit on the border between Upper Austria and Salzburg region.
Well known to hams in the area for it's VHF repeater station. Now unfortunately deactivated due to the conversion of the summit hotel into a wellness hotel.
The easy way to reach the summit is the old gear-driven train from the times of Austrian monarchy. But the ones that know me can guess that I took the more interesting north ascent via the Himmelspforte - the heavens gate - alpine trail.
A challenge for Vassia that is having a bit of vertigo but he managed very well.
Great sunny weather and plenty of VHF contacts also during the week show how good the takeoff is. And to my surprise a DX SSB to NA @KD1CT on 20m was possible with great reports exchanged.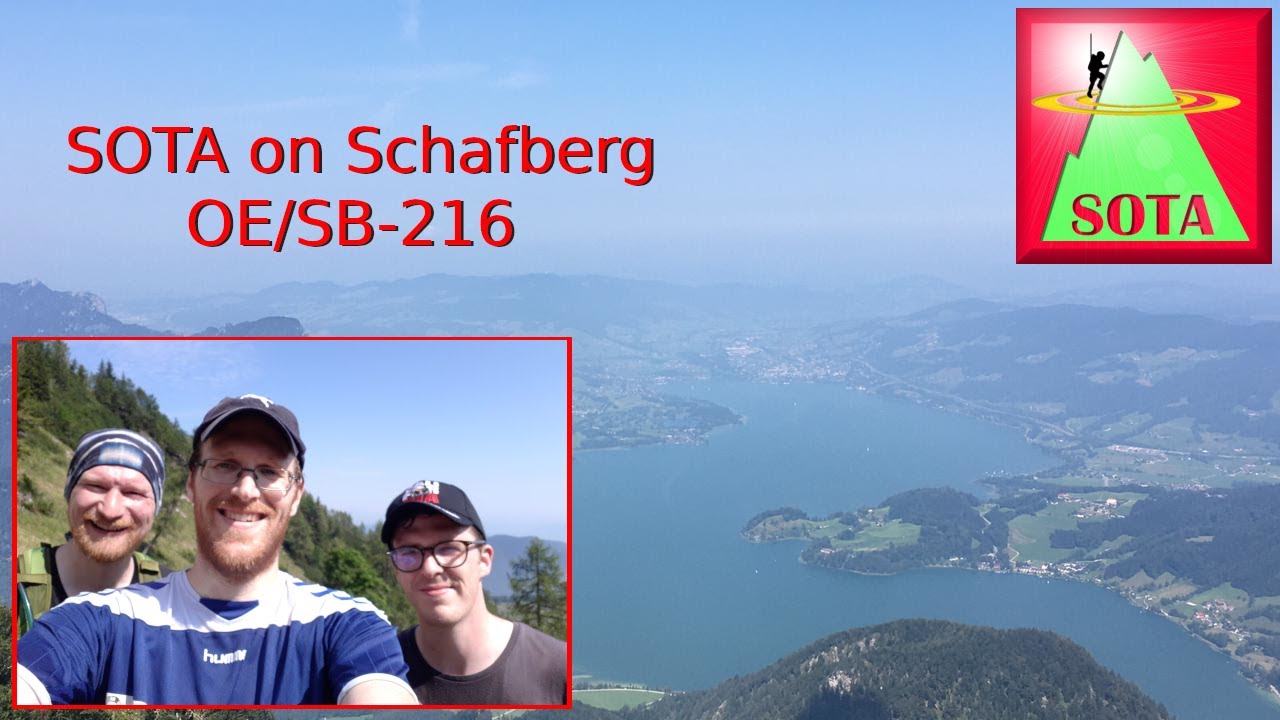 QSO map: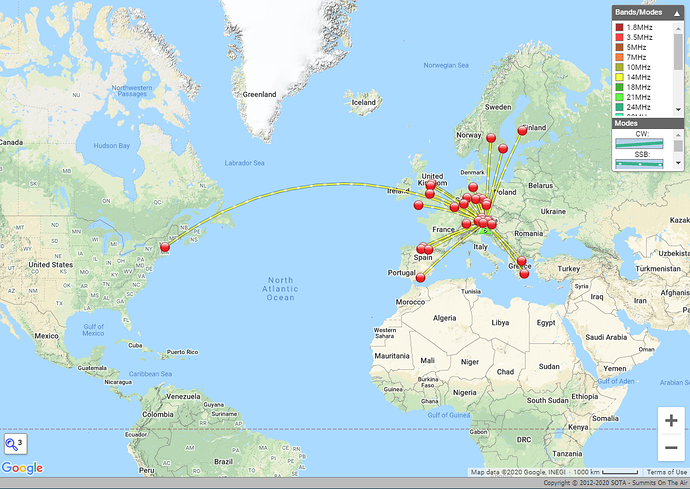 73 de Joe