Hello everyone,
This time you can join me on my hike to Imitzberg OE/OO-403 on a snow shoes hike. The recent snowfall and high winds let me choose this summit to avoid the risk of avalanches.
This route is not a typical winter hike so I needed some extra endurance to pound thru the snow.
During the activation wind was getting stronger but I was so in the "zone" that I hardly noticed.
Nice QSO with Heinz OE5EEP - he uploaded the GPX file for this hike - and also with Guru @EA2IF wishing him all the best for his difficult health situation made it an activation to remember.
Summit to summit with Antonio @EC2AG and Alain @F5ODQ also on the video.
I hope you enjoy. This time only music in the intro and on the way back. I kept it quiet so that you can hear more the snow and wind around me.
Here the video: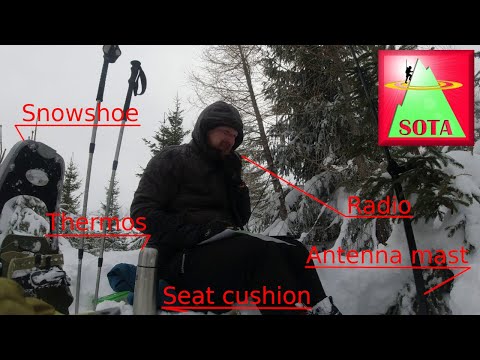 73 Joe