Anybody fancy an s2s attempt on 144 MHz SSB the coming Friday?
Hepburn looks rather good and hopefully I will be out from 1200z.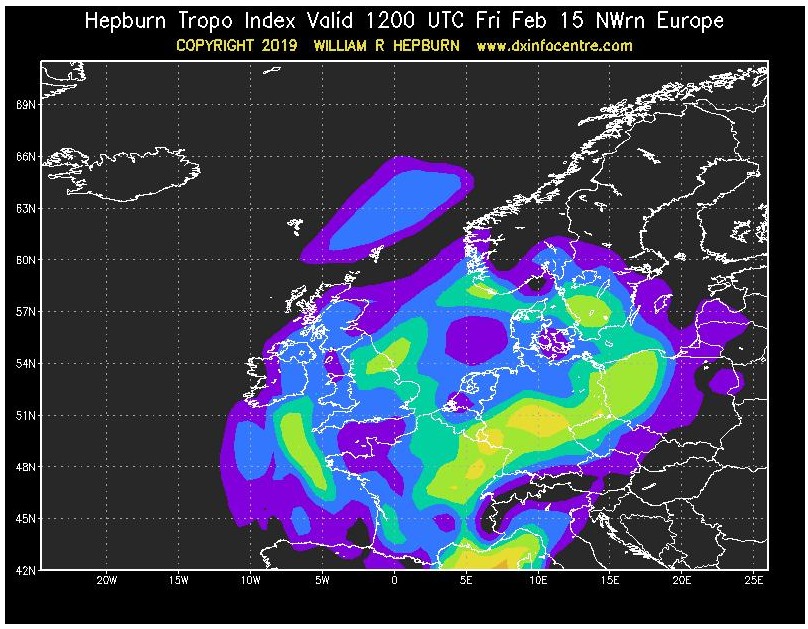 s2s and DX appreciated, however any takers will be welcome. I'll activate from DM/TH (JO50) and will be using 75W into 2x5 ele DK7ZB. Condx depending I may also be QRV on 70 cm (40 W @ 2x7 ele).
Ahoy,
Pom