Thanks for your reply, Ed.
Here is my setup of the antenna.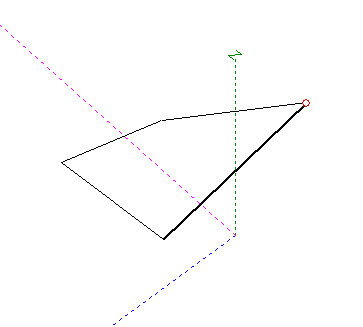 There is a high tree in the center of the loop. Perhaps there is an effect upon the input impedance. But on the other hand my simulation also shows the 50 Ohm with this setup. The tree is not part of the simulation, hi.
Maybe one day I'll get this staightened out. It works, which is the important thing. And yes, the loop is definitely less noisy compared to the dipole or endfed, which makes a big difference in signal to noise ratio.
Thanks again for your comments on the subject.
Keep on "looping"
73, Peter