I have and often use when activating SOTA a GARMIN etrex 10 GPS. I've had it for about 6 years now and yesterday, while descending from my activation of Mt. Bordaburu EA2/NV-182, the zoom out button failed. I pressed the rubber button as I had always done before and the rubber over the button broke and collapsed getting inside the hole where the switch is located. The zoom out function wasn't working after this unfortunate event. Luckily I was able to follow the track and complete my descent without really needing the zoom out function.
Once at home, I inspected the collapsed rubber button in detail and removed all the broken rubber from inside the switch hole. This is all I got: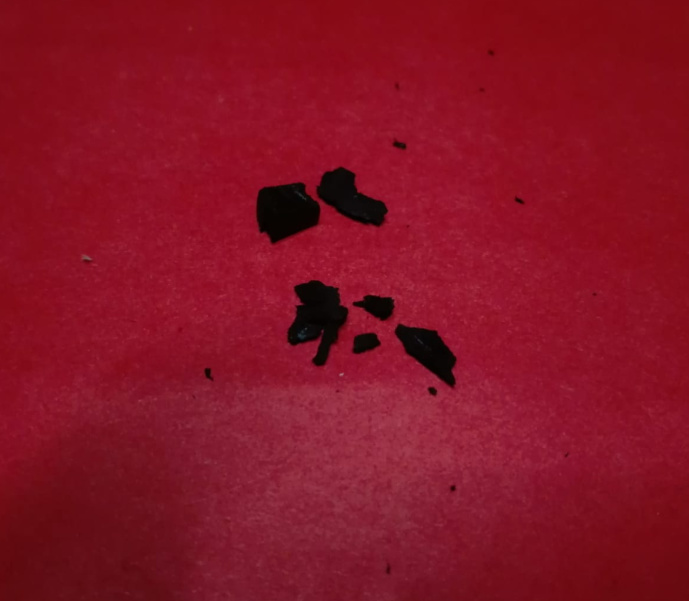 After emoving the broken rubber, you can see here the empty hole with the switch inside: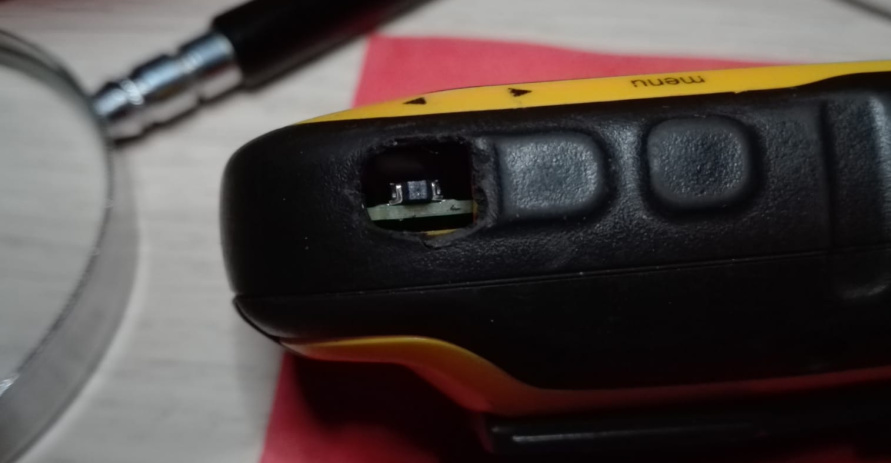 Do you think this is something that can be repaired? Any ideas are welcome.
It would be a real shame not being able to use a perfectly functional GPS unit just because of this rubber failure.
I've found that I can perfectly push on the zoom out switch with this spare IKEA furniture wooden stick, but unfortunately it will only be usable in dry weather conditions.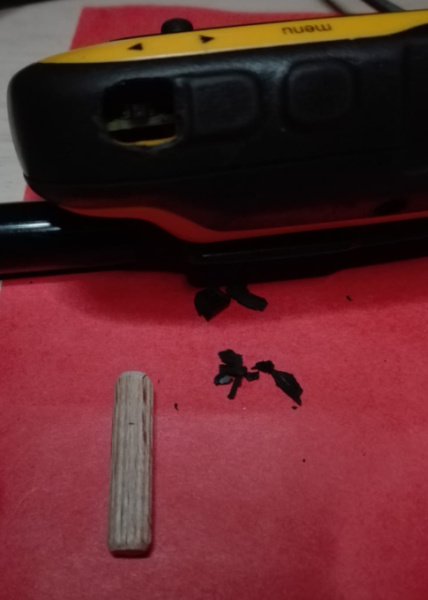 Have any of you ever had or ever heard of this failure mode in a GARMIN GPS unit?
73,
Guru