Dear all,
I'm on holiday today and I'll be able to play SOTA chasing

as well as some time on this Reflector.
Whenever I try to watch any of André F5UKL's videos I receive the following message:
It means: ¡Damn! This video can't be reproduced under your current configuration.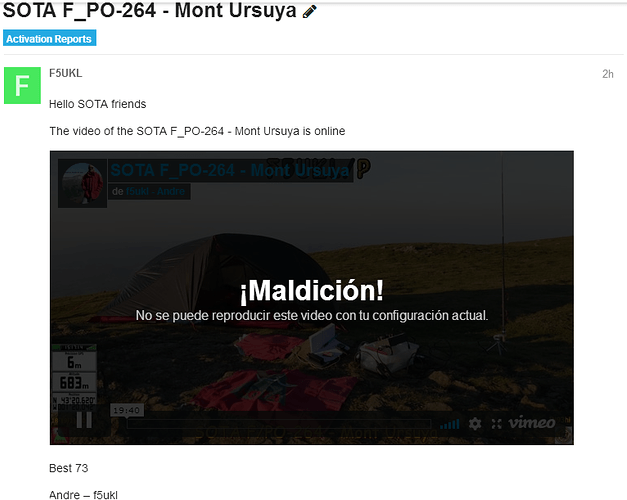 I'm using a VAIO laptop with Windows XP.
Does anyone know what should I change in which configuration as to be able to watch André's nice videos?
I have always had this problem with my laptop but I had the back-up method of watching them on my smartphone. Unfortunately, this failed as well several months ago, when my company smartphone died and I got my current one, which doesn't let me watch certain videos, among which Andre's ones are included.
Any help and ideas would be very welcome!
Thanks and best 73,
Guru