Dear all
More participants provide more goats - it's somehow simple: Summits on the Air is very popular in Switzerland, and it is a pleasure for me to take note of two further milestones within the Swiss SOTA chapter:
First for Thuri HB9CEV. Thuri is an experienced and prudent mountaineer. He completed the score for his 2nd Mountain Goat together with HB9BIN and HB9BQU on an activation of alpine summit Clariden, HB/GL-003. See some impressive pictures on the SOTLAS summit page!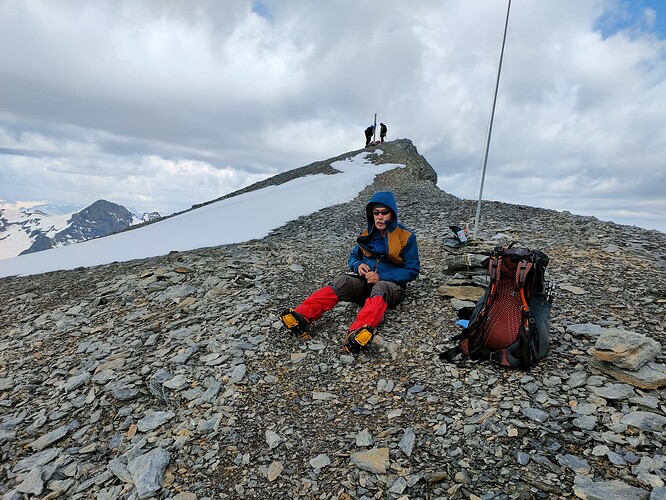 (Picture: Hans HB9BQU)
Thuri is not only a good alpine climber but also an ufb hobby cook. In the still unmanned Clariden mountain hut he served a perfect dinner to the participants of the tour, prepared on a wood stove. He bought all the ingredients himself and carried them to the hut.
And second one is René HB9NBG. René is a well-known SOTA professional completing now his 4th Mountain Goat. His masterpiece was the first activation of Pizzo Barbarera, HB/UR-046, a secluded alpine summit on the border line of the Swiss cantons Uri and Ticino, together with his wife Carine. See more of this summit e.g. here.
Congratulations to you both! Keep your fires ignited to enjoy even more summits on the air and bring this joy down to others.
Vy 73 de Markus, HB9DIZ