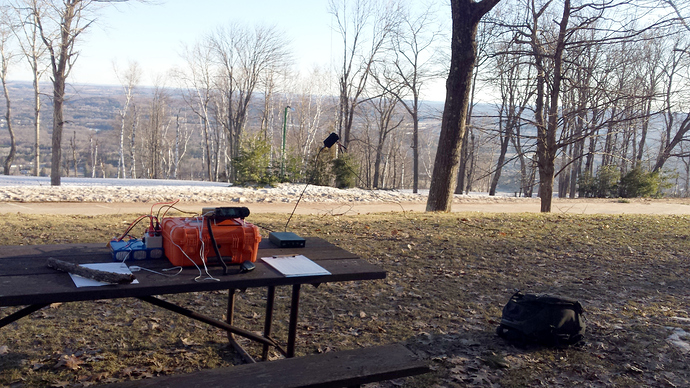 It was a fine event from my summit in WI! I always feel a little guilty about these easy summits (I mean, who get's to work from a picnic table!) until I remember how hard I've worked for 2 pointers that required a bushwhack for a mile and a half

This easy summit allowed me to haul the FT-891 and requisite battery power without a heart attack so I could put a little extra fire in the wire. I was able to get 75' at the apex for the end fed wire thanks to a great big oak.
We had to work hard at it, but I made the following SSB Trans Atlantic S2S:
M0OAT/p at G/NP-024
GW8CXK/P at GW/NW-042
DG7ACF/P at DM/NS-111
Thanks guys! I also enjoyed several contacts with EU chasers, local S2S, local NA chasers, and several Hams who just happened to tune up on the fun.
Jason