EA2DT, Manuel, is taking the "title" for 2017 in the All Modes section. 4,633 activators worked… Wow. More than 10 a day! The combination of CW & SSB made the difference for Manuel.
Looking at the other 3 "main" modes:
CW: DL1FU, Friedrich, is in first with 3,064 activators worked.
SSB: G0RQL, Don, takes 1st place with 4,207 activators worked! It is interesting to see that in the Chasers category, SSB pulls in ahead of CW.
FM: OK8PKM, Bogusz, collected the most points with 781 activators worked.
Just like the activators, I am amazed looking at these stats.

Well done all.
All the best for 2018!
ALL MODES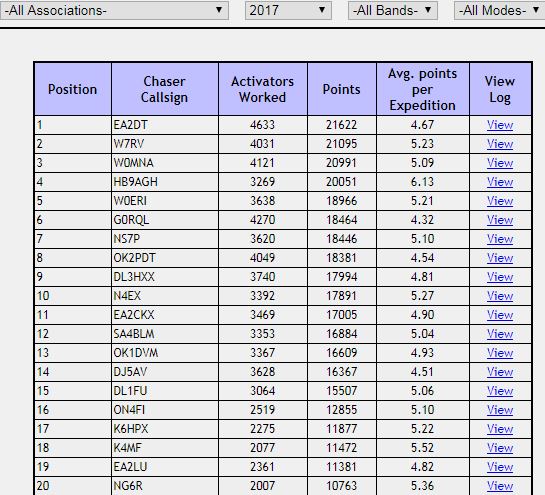 CW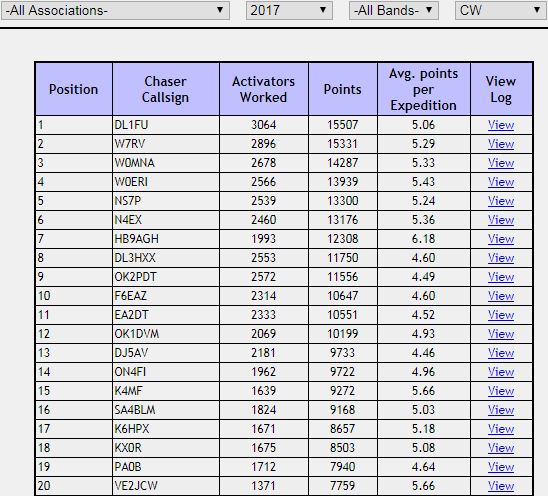 SSB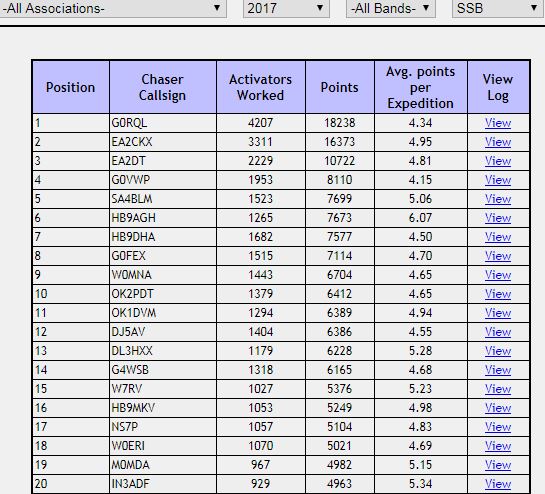 FM