Very impressive numbers for 2017, congratulations to all and happy 2018.
KE5AKL, Michael, took the all modes "crown" this year with a pack of hungry European stations not far behind. 7 MGs for 2017 in multiple modes… 6 had enough to reach 1000 points in CW only while SP9MA combined CW & FM to go over the 1k mark.
Overall CW activators lead the stats, with 6 of them reaching MG in a single year!
KE5AKL leading the stats in that category as expected as well.
SSB activators coming in strong as well but nobody making MG in a single year in 2017.
F4EGG, Thierry, came in first for 2017 with SY2BIK, Stavros, hot on his tail only 12 points behind.
FM was a surprise (at least to me) with the top activator almost making it to MG in a single year. JP3OSW reached 927 points with 209 summits!
ALL MODES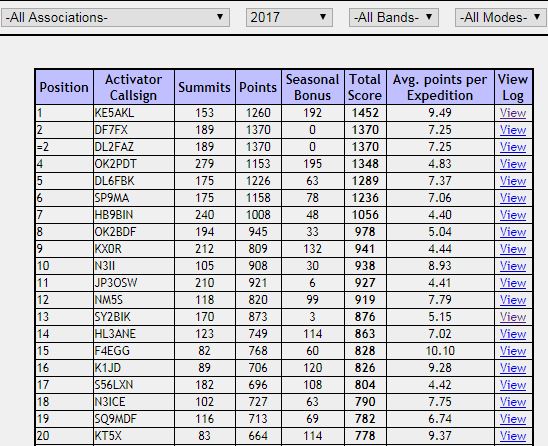 CW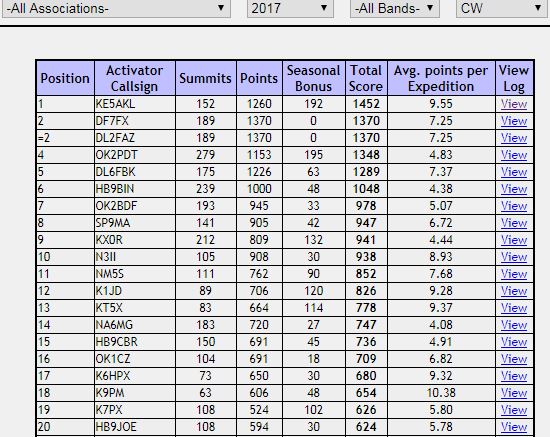 SSB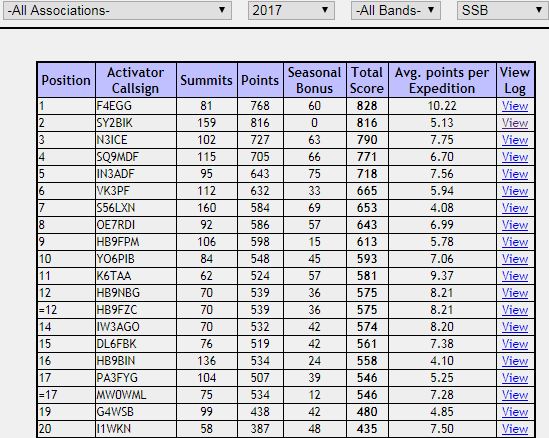 FM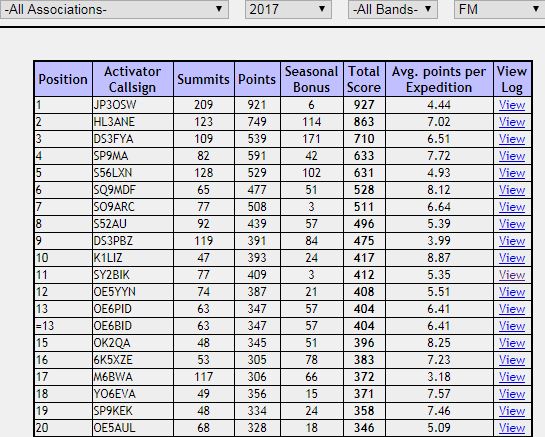 Some very impressive numbers all around. May 2018 be another enjoyable activating / chasing year for everybody!
73,
Arnaud