My 20m antenna wasn't working optimally yesterday. I still made plenty of contacts on it including lots of summit-to-summit - but the VSWR indication was higher than it should be, suggesting the system wasn't as efficient as intended.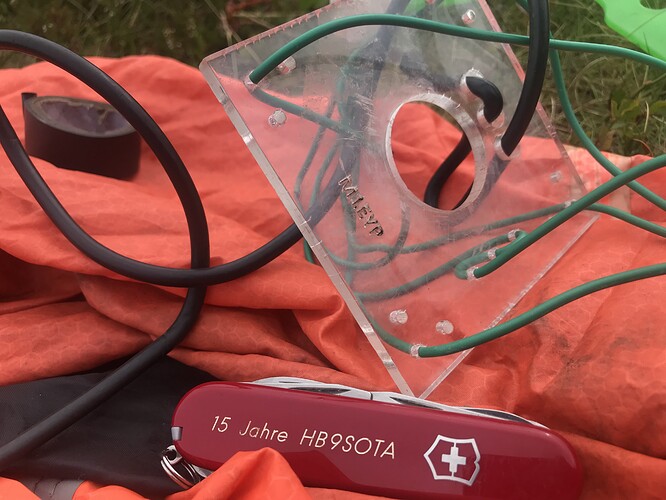 This morning I took the antenna up The Cloud G/SP-015 with a screwdriver, some electrical tape and the fantastic HB9SOTA Swiss knife that I won on the European SOTA Day.
After remaking all the connections and tidying things up, the antenna was tested and was working perfectly.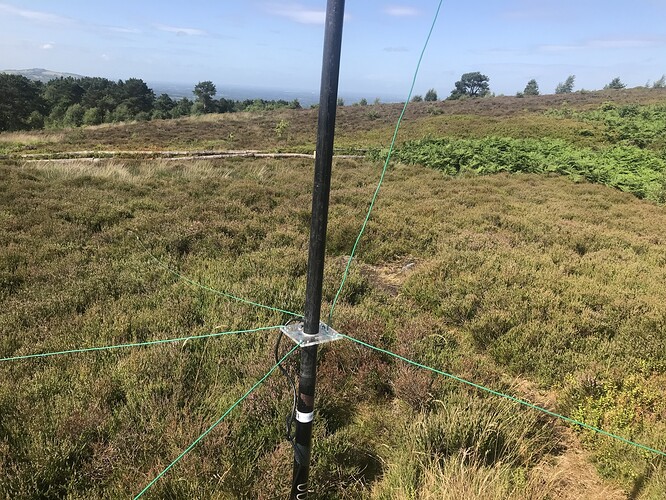 Just 4 contacts made on 20m, 3 on CW, 1 on SSB, and 3 on 2m FM - all S2S - to stations on Snowdonia GW/NW-001, Moel Siabod GW/NW-012 and Cadair Berwyn GW/NW-012.
Next job will be to check out the 40m dipole which also was "off-colour" yesterday!