Steve KD1JV, designer of the ultra-portable MTR and ATS series of transceivers, has developed a portable monoband SSB/CW radio. The architecture is a tweak on a classic bidirectional superhet board with twin SA612 mixers and a crystal filter. The VFO is an Si5351a synthesizer controlled with an ATMega328 running an Arduino bootloader. It will put out ~7 W on 20m and the board is only 4" x 4" (~10cm x 10cm).
A limited run of kits was produced earlier and now Steve is considering another run, but he's looking for about 50 people to express an interest before he pulls the trigger. If you're interested, check out the KD1JVDesigns group at groups.io and vote in the poll (https://groups.io/g/kd1jvdesigns/topic/should_i_do_another_batch_of/20818152). You can also find the manual in the files section (requires login.)
Note that this is an SMD kit, so be brave!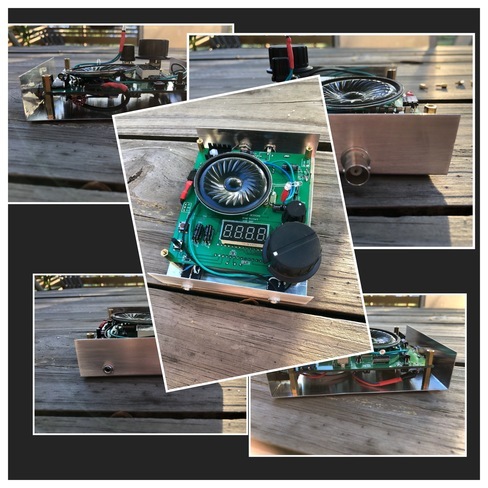 Photo credit K5KHK (with mods)