for a SOTA-Activation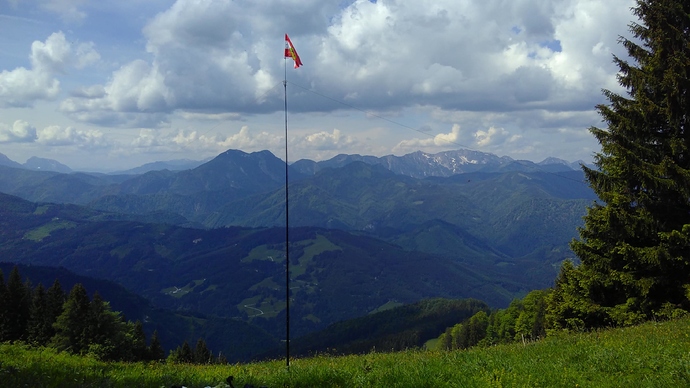 Picture taken today on Gamsstein OE/OO-270. Thanks for the 61 QSO's.
73 Martin, OE5REO
Much better than being sat in the office writing dual mode IPv4/IPv6 code…
I know there is even a wooden bench near the summit cross. So a great spot indeed

73 Joe
As the summit is known to be very crowded (also on weekdays) and the cows are still in the lower parts of the alpine pasture I chose this place a bit further down which luckily was just within the 25m activation zone

Great place (I like the picture) and quite good propagation today. Tnx fer QSO on 2m and 20m, Martin. On the picture I can not see your pole guying hardware in action.
73
Peter
but it was in action … i think you can't see it on the photo because my smartphone has a really bad camera built in.