The Easter holidays are here and my preparations to try to work VK0EK are continuing.
I don't have fancy equipment with spectrum displays / panadapters etc, so it was suggested to me to obtain a SoftRock SDR. I finished building the SDR kit a week or so ago but I'm still fighting with the software and settings and I hadn't tried the radio with a 'proper' antenna before.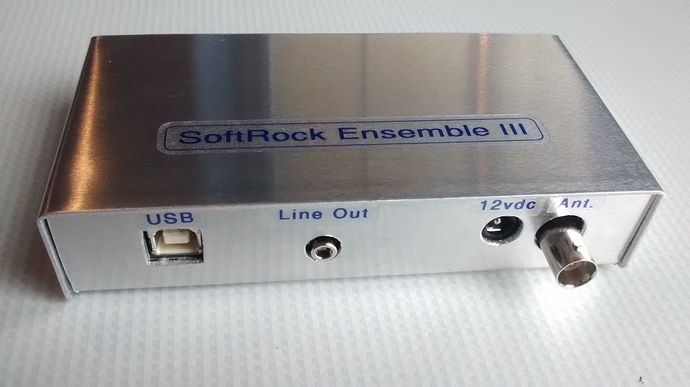 I had a spare couple of hours this morning so I took a whole load of gear (laptops, batteries etc) into the garden and set up my SOTA inverted vee. The SDR seems to work OK but I don't see it being my favourite piece of gear. I'd probably like a radio type SDR eg KX3 or IC7300 but I'm not enthralled by clicking a mouse!
I'd had my fill of the SDR so I checked my phone for SOTA spots. I saw a spot for Andy MM0FMF/P on 7MHz SSB GM/SS-234. The SDR was quickly thrown to one side and I changed the dipole links to 40m and connected up the FT817.
Andy was just kicking off his operation on 40m when I dropped my call in just once, I was amazed when Andy came straight back to me with a 59 report "big signal". I was running 5watts from my vintage ft817 to my dipole just squeezed into my small garden with apex angle a bit more acute than it should be! I don't think I've ever worked Andy using SSB before. It's nothing out of the ordinary but this contact just seemed magic to me, even after being licenced for the thick of 19 years.
After the contact with Andy, I followed the spot for EA4MZ/P. Again just one call, on 14MHz CW , Moises responded with 599 from EA4/MD-025.
I hope that I manage similar success when I start to call VK0EK next weekend during my 2day 'work VK0EK' party!
Nothing special here, but today's contacts made me smile, this hobby never gets old!
73, Colin