Thanks SOTA!!
I always loved mountain and radio, but thanks to SOTA scheme, we are visiting new mountains that perhaps I had never visited unless I had to activate a new one. That is a good reason to keep on exploring new landscapes.
So far, I have been in 400 different summits, spread in 24 associations. And I'm convinced there are much more to come.
Thanks SOTA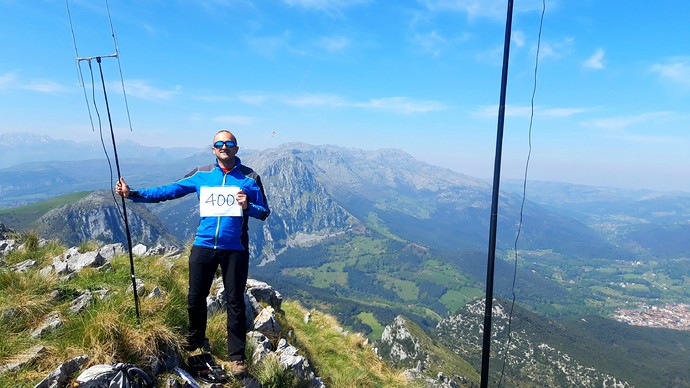 ¡Gracias SOTA!
Siempre me ha gustado la montaña y la radio pero gracias a SOTA, estamos conociendo nuevos montes que quizás nunca hubiéramos ido si no fuese por la excusa de activar.
Son ya 400 diferentes en 24 asociaciones. Y seguro que van a ser muchos más.
Gracias SOTA.