testing to see if I've got access.

Reminds me of the Eagles - "you can check out any time you like, but you can never leave!"
Sounds like you may be coming back Charlie… our England QSOs listed below, but I also worked you as GW0PZO/P 14 times. Hope to be hearing your cheery voice on the airwaves again anytime soon…
73 Phil G4OBK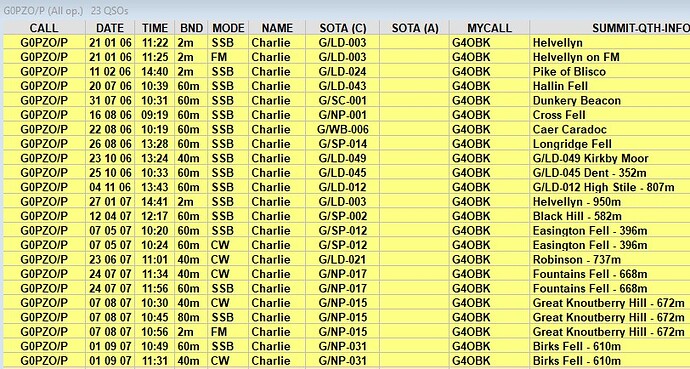 Welcome back Charlie.
Jimmy M0HGY forrmerly 2E0EYP and M3EYP
G - Association Manager
Hi Phil
Yes. I've started activating again. I did the Great Orme last Wednesday. Thanks for oosting that log - very jnteresting.

Thanks Jimmy


Woohoo welcome back Charlie hope you are well ! Look forward to working you again soon

73 Paul G4MD