Dear all
Looking for a day trip over Christmas, I remembered the list of recently introduced summits in the DM/BW region. One attracted us by its name and the vicinity to Switzerland. Winterwald, a promising name in the German language for endless forests, covered in bright snow. We met this little paradise on December 29, 2017.
Winterwald, DM/BW-851, is the peak of Ahaberg, a ridge along Lake Schluchsee. We had a splendid day at the sun, in the forest . . . and a good meal after the activation in the cold.
Many thanks to you, chasers, making this visit a SOTA success, too!
Vy 73 de Markus, HB9DIZ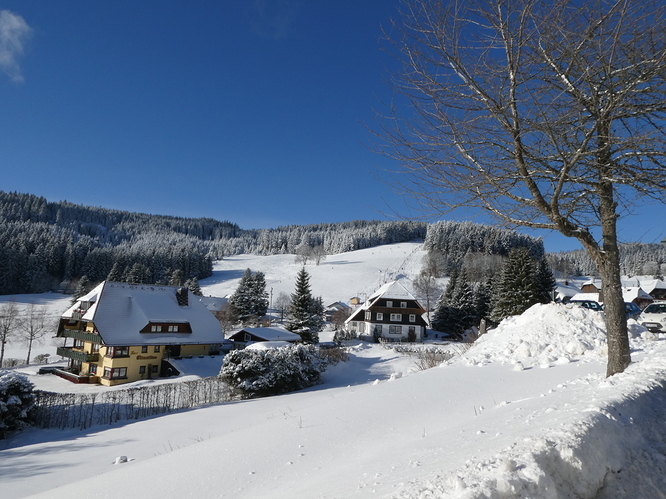 Winterwald in the center behind the ski lift, with parts of the village of Fischbach.