At the NA QSO Party on 05 November everything was still in order.
When I wanted to activate HB/BE-012 on November 8, I suddenly got a shock. The ATU of the KX2 did not adapt the antenna (the vertical with a radial) any more. The SWR was 24:1 on 40m. I did not get an adjustment with the ATU in any band. When I switched to bypass I got at least on 20m a just acceptable SWR.
The next summits on this day I made then with the tuned Endfed in the bypass of the ATU. But the power of the KX 2 was just 5 watts on 40m. At 10m it was only 1.5 watts.
The german Elecraft importer didn't know any advice for me. He also discontinued his operation and referred me to the Elecraft representation in Bologna.
I was quite desperate and had no idea except that it was probably the drizzle at the end of the NA QSO party that caused the damage.
At some point I came across information on the internet that this type of fault was already known and that Walt @KK4DF had already repaired it. I contacted Walt and he gave me the right hint … and also the tip where I could get the spare parts. MANY THANKS FOR THIS!
The check actually revealed the U22 driver as the source of the error. Unfortunately it sits in such a way that one cannot measure directly at it. But you can get to R61 and R64 and so you have the comparison.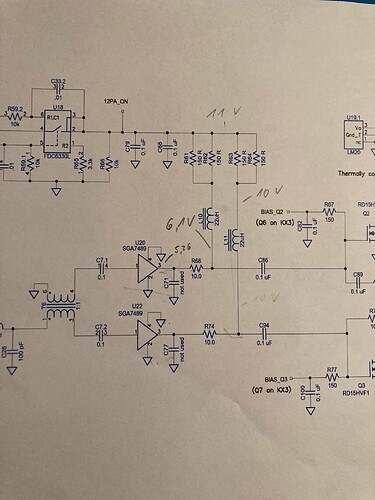 U22 is convenient for desoldering - directly at the edge.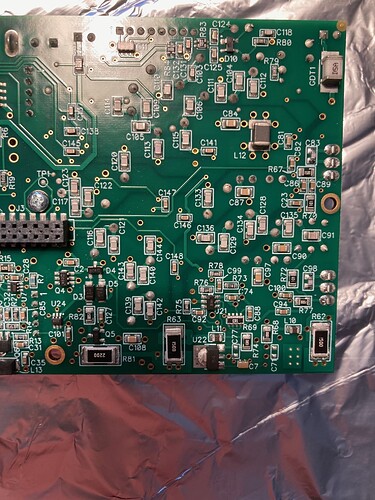 I ordered the spare part here. It was in the mailbox in 3 days.
Everything is ok again and the next Summits can be activated with it.
73 Armin