The issue of how activators and chasers enter frequencies of spots was raised by an MT Member some weeks ago. Despite this the problem seems to be worsening.
Entering frequencies in KHz when they should be entered in MHz completely spoils the SOTA DX Cluster representation of the frequency on which you are transmitting. Take for instance what I see again this morning: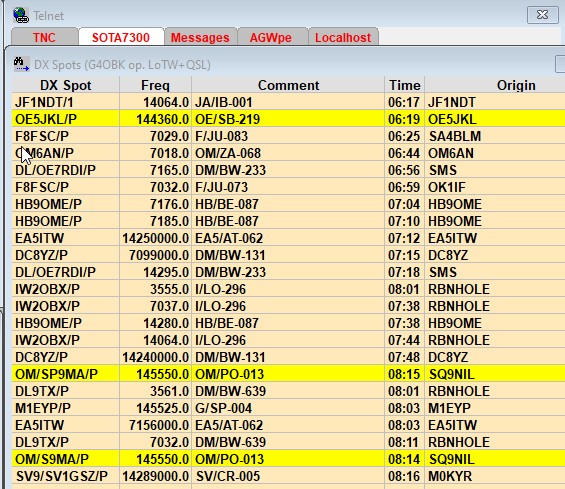 Out of 23 spots 5 are corrupted, these errors render CAT control of a transceiver unusable.
73 Phil G4OBK