Hi Friends,
I would like to turn your attention to very interesting region of SOTA SP association - Bieszczady mountains.
They are located on very South-East part of Poland including our borders with Slovakia and Ukraine
Region has 29 active summits, a few of them are popular but a half of the region has just single digit numer of activations.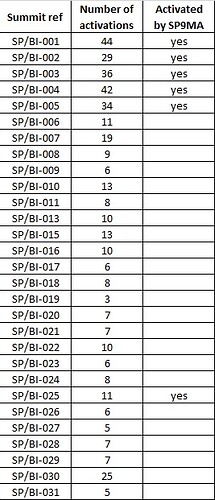 I decided to explore more this region and activate new uniques there.
Welcome to chase.
First activations are scheduled on May 1st.
73, Jarek