V 2.1 RC5 is due to expire June 7th.
In case you receive alerts as I do: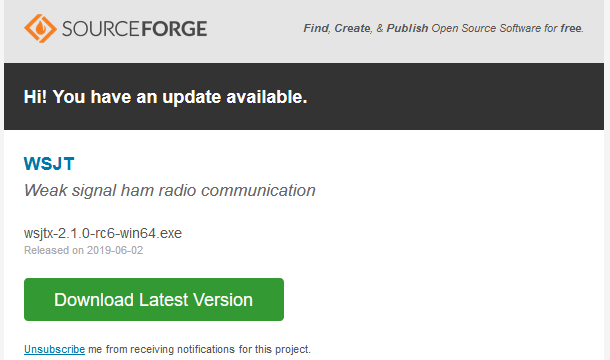 Note this link takes you to the existing (expiring in 4 days) RC5 version NOT RC6. I have searched the files area on Sourceforge and RC6 is not there nor on the Princeton site.
I think someone has triggered the announcement too soon!
73 Ed.