My guess: A placeholder (automatic created) standard template website by the provider godaddy.com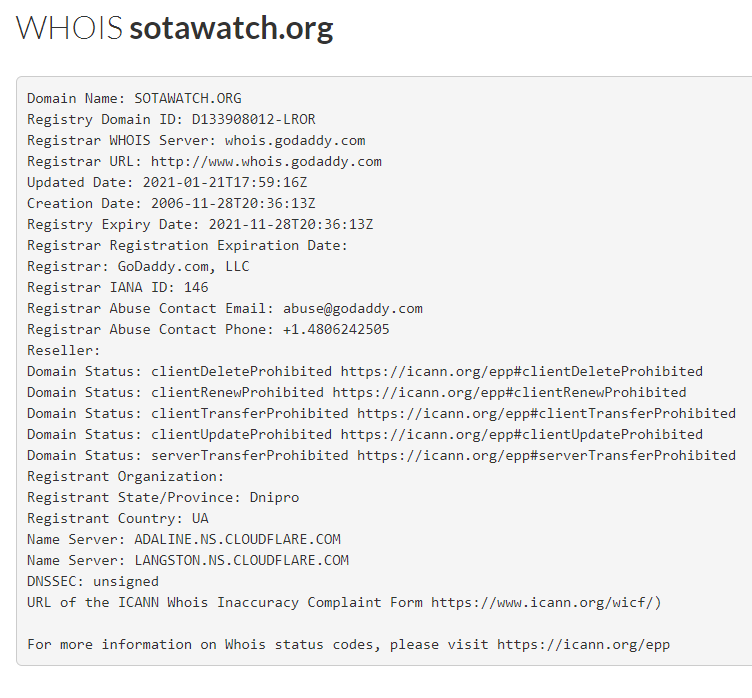 It's a COMMERCIAL site. As such I suspect it's a violation of the SOTA name.
The MT will probably take action to sort it out.
No, we let the SOTAwatch.org domain go for some reason I can't remember but probably related to it being not owned by the MT, so someone bought it, and anyway, we don't have a trademark on SOTA, just on "summits on the air"
Yes SOTA is often interpreted as
State Of The Art
So I suspect you could not trademark SOTA even if you wanted to.
73 Ed.
Yes, back in the 1980's I purchased a 2m GaAsFET preamplifier kit that was badged as "SOTA" for State of the Art. Which it pretty well was at the time! I installed it in my FT290 which I subsequently used for my first SOTA activations

There was a SOTA company in Liverpool who made VHF gear late 70s / early 80s. Think it may have involved some ex_Microwave Modules staff who were also based in Liverpool or more accurately on the outskirts of Liverpool.
Don't forget the hairdresser in York.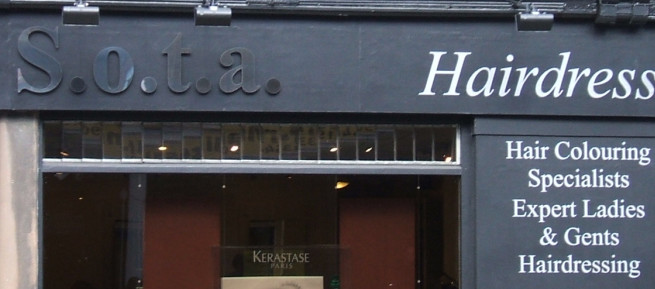 Trademarks don't have to be universally unique. They are protected in specific market areas,
So Hewlett-Packard has the trademark "HP" for electronic equipment and computers, but that does not conflict with "HP Sauce". It also did not conflict with the retail "HP Electronics" store that used to be across the street from the Cupertino HP complex (now the Apple Mothership).
Note: Not a lawyer, don't even play one on TV.
wunder
Was that Mutek? Chris made excellent front end replacements for a few brands and models. My brother had an IC271H which had the Mutek front end, it was an excellent receiver especially in high RF locations. He also had front ends for some Yaesu models, including the FT225 series. He sold the business as I recall and the new owner didn't ever seem to continue production.
Andrew vk1da
No, it was a Liverpool company called SOTA. Here's one of theoir VHF power amplifiers from 40 years back.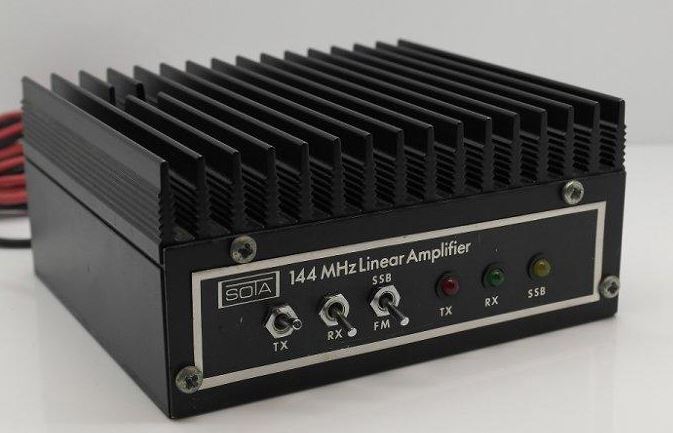 But Mutek did make lots of much better VHF / UHF gear.
Hi Andrew,
No but similar I believe. I'm dredging the depths of the memory now but I think the Mutek addtion for the FT290 was just a preamp but they made complete front ends for "posher" rigs that incorporated low noise amplifiers and diode ring first mixers that gave very marked improvement over the original manufacturer's efforts.