Hi Guys
I have uploaded all my logs from the European Sota Tour and about to start writing a report and noticed every time I try to look at the Sotamaps activation maps page and load a summit I get this screen?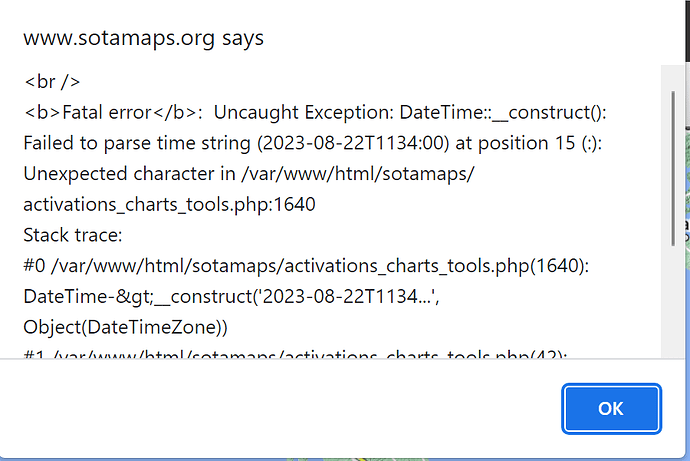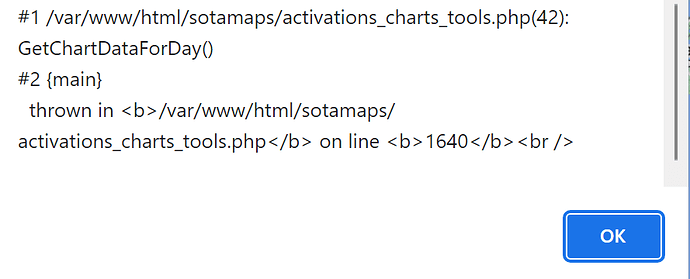 Is it a fault my end or something that I have logged or a mapping problem?
If anyone know can help please.
Paul
M0PLA