Given how quickly Tom's wonderful quiz was answered by everyone, I decided to see if I could come up with a different challenge, which took a bit longer than anticipated since it, as planned, took a longer time to solve

Here's a new challenge. It's a fill-in-the-dots puzzle: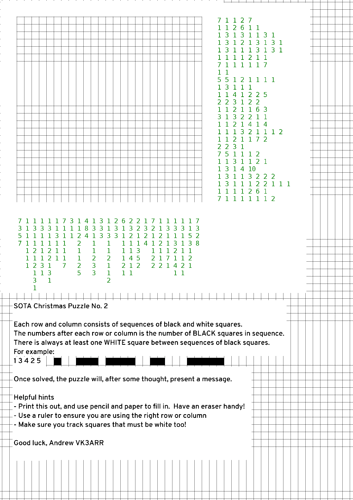 Hints and rules on the page, the usual prizes available for the first solver, to be sent to me via PM on this reflector. This should give everyone a good chance at trying a solution before I give a few more hints. This can be solved using only logic and your wits - hence why it took me so long to solve! Any frustrations, requests for help or death threats can be sent via PM too.
Cheers,
Andrew
VK3ARR