I have the feel that the thread MTR-3 User Report started by Heinz HB9BCB had been hickjacked by the SOTA Watches topic after Guy N7UN asked about Heinz's and we all followed…
As well suggested by Colin M1BUU, I will start a new thread to speak and show our SOTA Watches.
It might be an interesting topic for a cold, windy and rainy/snowy weekend with no possibility to carry out any SOTA activation. At least over here, near to the Pyrenees.
I wrote in the other thread that I wonder why SOTA activators use clocks like the one Heinz showed as I see a risk of it being blown off if activating on a windy summit or simply of falling
down a hill by accident.
Personally I use an old CASIO digital wrist watch which I only use on SOTA activations and it's permanently set with UTC time. For some unknown reason I have the maniatic habit of looking at it and writing down the exact time while I'm logging each and every QSO I do, no matter the speed.
This is the one.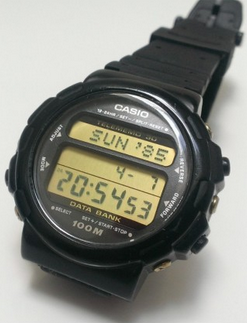 I bought it maaaaany years ago and I've only had to replace battery once or twice (not sure):
I wear it on my left wrist and I use my left hand to hold the Palm Radio minipaddle together with my log notebook, so the watch is almost in front of my eyes while I'm working on the paddles and writing callsigns on the log with my right hand.
Heinz HB9BCB told us he uses an iROX Travel-M,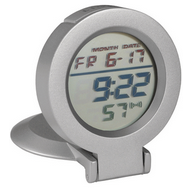 Colin M1BUU uses this wrist watch: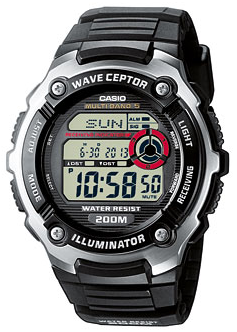 Adrian G4AZS is another wrist watch user but he hasn't shown his yet.
Paul HB9DST uses this clip clock: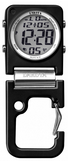 So far, it looks like the HB9 activators prefer clocks rather than wrist watches.
I'd like to read about the reasons why you like using clock instead of wristwatch and I'd ask you to tell us whether you have ever had your clock blown off in a windy summit.
Thanks to all who have contributed so far and thanks in advance to all future contributors.
Best 73 de Guru