Hi Everyone,
There is a group of software developers (http://www.dxsoft.com) who have produced a Weather Android app, but also included custom APRS functionality into it as per my request. This means you technically should be able to spot yourself over HF APRS where there is no cell reception or line of sight APRS digi-repeater available.
Currently, I can spot myself over 40m band with JS8CALL, but it requires a laptop to be carried to summits. I would rather prefer to use my cell phone instead and most of us carry it anyway. To me this is a great step of improvement to reduce weight.
I do not have Android cell phone unfortunately. Therefore, I am asking for those who have Android cell phone and available to be able to test this app to see if you are able to spot yourself and post your results here. If not mistaken, you would be the first one to achieve HF spotting from a cell phone!
You may find the same software on the bottom left corner of this page: The program for short text messages exchanging over HF radio.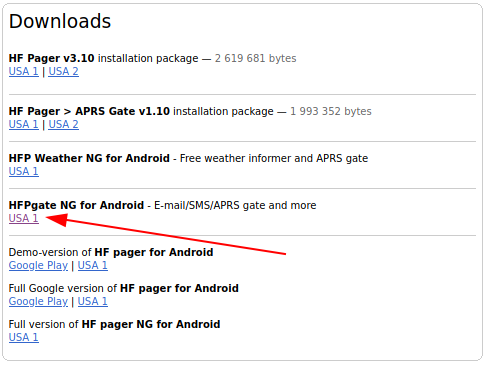 Direct link to the software: https://www.dxsoft.com/hfpgateng.apk (Android only). They are developing iOS as well.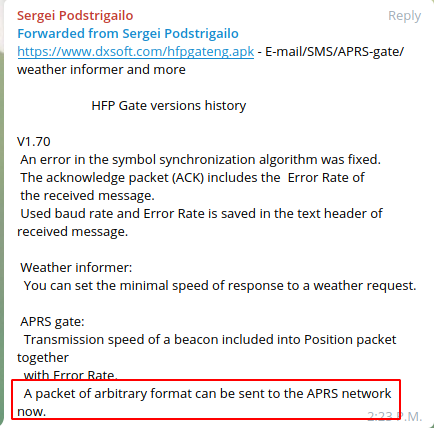 Cheers!
73
Gokhan
VA6GOK