Of my approximately 290 activations in 5 years, I have only run 100W a couple of times - once from JW last year and once in connection with the LA SOTA meetup a week ago. These activations gave me the inspiration to make a serious attempt to put together something I could use. I pulled out a Pelicase copy I had lying around and took the spare home rig, the Icom IC-7000, which was only used for 2m/70cm. I had a separation cable for the front panel, and with Velcro this can be attached to the lid of the box during activation. I bought a LiFePO4 with 12.8V/7.8Ah/99.84W that I could fit in the box. The box weighs a total of 5.2kg This is 2kg more than my "Elecraft KX3 Retrofit V2" from RadioSet-Go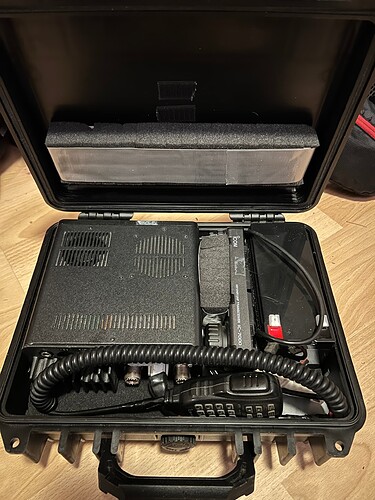 The first test was at Bjørnberget where I got a great result of 53 QSOs. I have never apart from JW had more QSOs on one activation. It was on this activation that one of the chasers used the term SOTA-QRO, a term I had not heard before and find very amusing.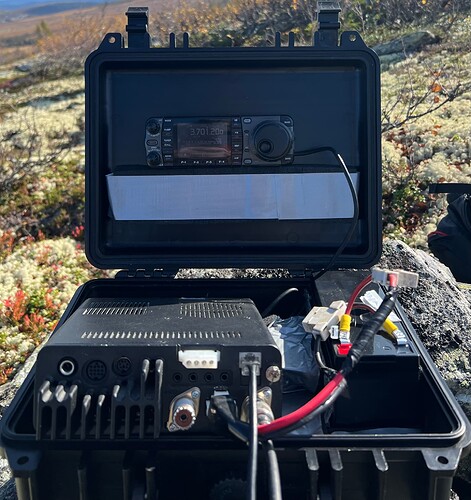 The second test was a short activation with 17 QSOs from Skramsliberget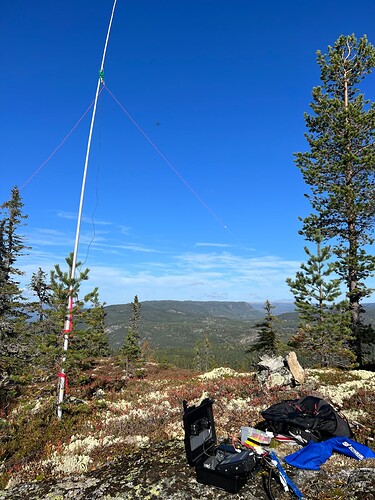 The results are directly comparable with previous activations, as I used the same antenna as during the last 150 or so activations, the DXpeak vertical antenna
This is such a big difference between 5-10W and 100W that I will probably use the IC-7000 for activations, e.g. where it is less than 2 hours walk to the summit
Some of the readers will probably wonder why I use such a heavy box to keep the equipment in. The reason for this is primarily to protect expensive equipment from external influences such as impact damage and water/snow. Quite often I hike in hilly terrain where there are no trails or ski tracks. Throughout my activations, I have occasionally fallen, but no equipment has broken.