SOTA NEWS SEPTEMBER 2012
EDITORIAL – by Roy G4SSH
Welcome to the September 2012 edition of SOTA News. My thanks go to the following contributors:- Barry GM4TOE, Skip K6DGW, Wayne VK3WAM, Ignacio EA2BD, Jozef OM6TC, Colin M0CGH, Mark G0VOF, Rob and Audrey G4RQJ,
---
SOTA AWARDS FOR AUGUST 2012 By Barry GM4TOE - SOTA Awards Manager
Another Super Sloth this month, congratulations to Karel ON4FI on reaching the magic 10k Chaser points. We also have two Sloth trophy awards claimed this month as well: N4EX (who is rumoured to have gone QRO, well 100 watts, rather than chasing with QRP) for 1000 summits chased and DK6YM, congratulations to both of you. I must not forget the other Chasers who are now reaching significant scores as well: NS7P and G4FGJ on 5000 points and MU0GSY and DL8UVG at the milestone 1000.
Trophies
Shack Sloth
N4EX Rich Homolya - Shack Sloth
DK6YM Sebastian Teipel - Shack Sloth
Certificates claimed
Activator
HB9CZF Dominik Bugmann 100 points
K7TAY Taylor Smith 100 points
VK3HRA Allen Harvie 100 points
SQ9ORC Slawomir Kordula 100 points
SQ9KDP Rafal Karas 100 points
Chaser
ON4FI Karel Naessens 10000 points
NS7P Phillip Shepard 5000 points
G4FGJ Gordon Stu McGowan 5000 points
MU0GSY Lionel Roithmeir 1000 points
DL8UVG Volkhard Groenke 1000 points
DK6YM Sebastian Teipel 1000 points
AC0A Bill Freeland 500 points
G2ARY George Lee 500 points
VK3ZPF Peter Fraser 100 points
VK3HRA Allen Harvie 100 points
KF7SEY Troy Greenburg 100 points
Chaser Unique
N4EX Rich Homolya 1000 summits
MU0GSY Lionel Roithmeir 250 summits
K6ILM Elliott Pisor 250 summits
ND0C Randy Shirbroun 250 summits
Mountain Hunter
ND0C Randy Shirbroun - Platinum
AC0A Bill Freeland - Gold
MU0GSY Lionel Roithmeir - Bronze
Mountain Explorer
G4OBK Philip Catterall - Silver
This month's report is being prepared a few days early as I am off to the Deep South (Surrey) to celebrate my sister's wedding and my own wedding anniversary – I guess a glass or two might be consumed! Hopefully I have listed all claimants for the month, if I have missed you I will make sure you get a mention next month.
Once again I have had to use my crystal ball to identify who has claimed awards so you will find that the certificate claim section of the SOTA shop now requires you to enter a name to go on the certificate. This is particularly appropriate where certificates are ordered for several people at the one time to help save on postage; unless the comments field had the callsign holder's name I had to either search the database, qrz.com or email the originator, sometimes with little success!
Can I please remind everyone that the cost of certificates is £3 plus postage for a printed certificate or £1 if you would like it sent by email. I also realise that some people do not like Paypal, however there is a facility to pay for the awards by cheque, cash or Bank Transfer which can be selected at check out from the site. The information is still collected in a form which makes my job easier but you have to make the effort to get the funds to me or into the account. I have re-arranged the awards page to put the normal certificates first in the listing, hopefully this will save some time when making a claim.
There has been much discussion on the various reflectors about possible new awards with many different suggestions. The MT are presently considering the various options, we may not be able to satisfy all requests but will make a concerted effort to introduce some new awards and, possibly, re-jig some of the existing ones. Our greatest concern is to make sure that, whatever decision is reached, we do not devalue the awards already claimed over the past ten years.
Summer is rapidly drawing to a close (some would say it never really arrived, certainly not in GM) and soon the winter bonus season will be upon us once again. Enjoy the hills and activate safely
73
Barry Horning GM4TOE
Awards Manager
---
SOTA News also congratulates:-
WI2W on qualifying for Shack Sloth on 11th August

NDOC for passing the 2000 chaser points milestone also on 11th September

PA3FYG Hans for gaining his Mountain Goat

OE5EEP Heinz for also gaining Mountain Goat

DL1DLF Joerg on gaining his Mountain Goat
---
SAD NEWS
Readers of the reflector will have been saddened to hear of the deaths of Bryn G4DEZ and then Cris GM4FAM during August.
I worked them both many times, especially Cris who was a keen SOTA chaser during the period from January 2007 to mid-2009, after which he was heard intermittently up until May of this year air, assisting newcomers to SOTA activating.
Both were seasoned DX and contest operators with super stations and they will be greatly missed throughout the amateur world.
Our Thoughts are with their families
RIP
---
CANADA / U.S. REPORT by Skip K6DGW
Well, this will be a short report. I'm a day late to Roy, and the
database download has only 1 and 2 Aug data in it. I don't really know
what happened, but we'll forgo the statistics this month. I do know
from the number of activation reports I've received on the NASOTA list
that SOTA activity has continued to increase.
For example, Eric KU6J reports:
When our 3,510 new W6 summits went live at the beginning of the month, I
activated one new Northern Sierra summit each day during the first 10
days of the month (or in UTC time that was 10 activations over the first
9 days with two activations on the first UTC day). I made a total of 156
QSO's including 10 summit-to-summit QSO's. All QSO's were made on 20m or
40m CW with the exception of one summit-to-summit QSO on 40m SSB. SOTA
is alive and well here in the new Northern Sierra region!
These are the summits that I activated, in the order that I activated them:
W6/NS-160 (Sardine Peak)
W6/NS-264 (Boca Hill)
W6/NS-147 (Mt. Watson)
W6/NS-146 (Verdi Peak)
W6/NS-179 (Signal Peak)
W6/NS-132 (Babbitt Peak)
W6/NS-181 (Donner Ridge)
W6/NS-189 (Pt. 7740)
W6/NS-177 (Pt. 7860)
W6/NS-193 (Sagehen Hills)
While on W6, we probably should mention again that the new regions in
the W6 Association are "overlays." There already were several original
regions when the new survey for qualifying peaks was undertaken, summit
designators cannot be changed without totally screwing up the SOTA
Database, and the new summits would have driven summit serial numbers
into four digits using only the existing regions which is also
prohibited. Consequently the new regions overlap the original regions
however they are still geographically oriented.
Elliott, K6ILM, reports that Todd, KH2TJ, reached 500 chaser points and
Elliott reached 250 unique summits as a chaser. All of Elliott's
chasing contacts have been on CW. Congratulations!!
Mike, KD9KC, summarized his activations:
"5 Aug - W5N/SI-001. Sandia Crest. Done in conjunction with
Albuquerque hamfest and SOTA presentation.
11 Aug - W5N/PO-010. Mount Cristo Rey. Overlooking Juarez Mexico.
12 Aug - W5T/FR-005. Second toughest hike in the Franklins.
17 Aug - W5T/FR-003. Nice hike, nice views, nice chasers. It don't get
any better."
Scott, W7IMC, and his daughter made an Oregon Triple-Play:
"Daughter Savanna and I left today at 6:20 AM from Boise to W7/NE Oregon
just across the Idaho line. Activated W7/NE-051, W7/NE-208, and
W7/NE-212 6 pts each. NE-051, Big Lookout Mt, is the pyramid shaped peak
visible from western Idaho and eastern Oregon. Access is off of I-84
near the town of Lime OR. All peaks were short, but steep walk ups from
nearby FS roads or ATV trails. W7/NE-208 is definitely ATV or motorcycle
only access as the trail is very narrow and rocky.
Met the lookout operator, his wife, dog and cat on NE-051. He was a
great source of info regarding the approaches to NE-208 and NE-212. We
did make it to within .2 miles of NE-133, but it was 4:30 PM and very
hot and after looking at the hot black rocks on the approach we decided
to call it a day.
47 HF contacts ranging from a maritime mobile (solo sail boat skipper)
in the Western Pacific to NY and all points in between. We did 24 miles
on Honda's, one mile hiking and approx 700 vertical feet for all three
activations. Looking forward to activations in CA, WA, and NV soon with
business travel."
Randy, ND0C, one of the newer calls in the NA SOTA game is a
Veteranarian and coupled up a professional trip with a couple of the
first activations in the Black Hills of South Dakota. His report:
"My first summit was Sylvan Peak, W0/BB-003. There is a trail (old road)
for the first 1/2 mile, then it is bushwhacking the rest of the way -
another mile or so. Elevation gain is only 800 ft but the terrain is a
bit difficult. After bypassing some false summits I made it to the
summit and despite heavy overcast, the view was really nice."
"The summit is a rough granite outcropping about 10' by 10'. The winds
were very gusty, but I wedged the base of the Jacktite mast into the
cairn and got it guyed without any problems. I set up the FT817 just
about 5 feet below the top on the leeward side to get out of the wind
and I was pretty comfy! I was sitting below the rig, and normally I put
the Palm key on the rig using its magnetic base. But this time I sat it
on the granite, which I confirmed isn't ferrous, so it was two-handed
sending."
"I ended up with 7 SSB QSO's and 10 CW QSO's, all on 20 meters. - Couldn't
stir up any activity on 40m or 17m. One highlight was a S2S with Phil,
NS7P on W7/CS-011. After 70 minutes of operating, I tore down, and took
a different bushwhacking route down, trying to avoid the false summits.
But the densely forest steep terrain with a lot of down trees were a
little tough, and my dead reckoning failed me a bit so I missed the old
road that served as the "trailhead" and came out on the highway about 50
yards off my target. But I got down alive!"
"In the afternoon I drove up to the approach to Odakota Mountain,
W0/BB-002. This is a shorter ascent with less elevation gain, in fact I
hiked back down the road about 1/2 mile to create more elevation gain.
The summit, even though it is the 2nd highest in South Dakota, is less
than awe-inspiring. It is essentially a high hill with kind of a butte
on top, with thick timber and many down trees. The view isn't very
impressive, in fact I forgot to take any pictures."
"I did manage to scare up some deer while there, a couple with huge
racks. I didn't have to use the mast - instead I strung up my dipole on
one of the trees. I ended up with 8 20m SSB QSO's and 10 on 20m CW,
including DJ5AV, which really surprised me! If my CW seemed herky-jerky
at times, it was because I was trying to get the large black ants off
me. I headed back down the hill after just over a half hour."
The multiple-summits-in-one-day format seems to be catching on. Some of
the encouragement for this probably stems from the geography in western
NA. Things are pretty well spread out, and one summit will entail some
driving so why not do two or even three summits that are close to each
other? I did that with W6/SN-047 and W6/SN-049 which are quite close to
each other but a good 90 minute drive from home.
I'll see if I can figure out what happened with my database download, I
suspect it's something really simple and probably a technical difficulty
in my mind. Lots of summer left in the New World yet, I might manage a
couple more myself before the snow comes.
73,
Skip K6DGW
Canada/US SOTA Reporter Dude
---
VK Report from Wayne VK3WAM
August has continued to see a moderate level of SOTA activity in VK. It
is winter here after all. Word continues to spread with a few new
chasers. The unbroken run of weekends with SOTA activations continued,
so while activity here cannot favourably compare with the UK, Europe or
North America, there is generally something to chase. There were six
activations over the month. VK3JSN made his first activation from Mt St
Phillack towards the end of the month with a 2m handheld. It may have
been a little too far for Melbourne chasers, but he was able to qualify
the summit, working operators from the Latrobe Valley. Peter VK3PF
apparently did some of the arranging for him. Other activators in the
month included Wayne VK3WAM and Allen VK3HRA. Allen has joined the 100
point activators club.
Some activations found the going a little tough on the Remembrance Day
Contest on 40m - the busiest contest on the VK calendar, and the
International Lighthouse and Lightship weekend (ILLW). The ILLW is far
more relaxed than a contest, but it also results in lots of QRM on 40m.
For SOTA QRP activators, it is very easy to lose one's calling frequency.
I continue to hear of progress for proposed associations in VK1 and VK5.
We look forward to both joining SOTA, hopefully in the not too distant
future. Work is starting to build in VK2, although it will be some time
before a proposal could be put to the SOTA management team.
Wayne VK3WAM
for the SOTA News
---
A MULTI-NATIONAL SUMMER ACTIVATION: San Lorenzo EA1/LR-001 - By Ignacio EA2BD
Some weeks ago, Rich M0RCP published a couple of questions on the SOTA reflector; he wanted to buy a collapsible fish pole and a SLAB battery in Spain. He planned a visit here to see his relatives and wanted to acquire these parts for a SOTA activation.
He received several answers through the reflector. I sent him a proposal to do an activation together with me. After some e-mail interchange with the added difficulty of the lack of Internet access in our holiday areas, we agreed to meet on Thursday the 16th August and try activating San Lorenzo in La Rioja, with reference EA1/LR-001.
Rich prepared a schedule for that day; we should meet at Ezcaray at 9:15, then follow the road up to the Sky resort located in Valdezcaray at 1640 m a.s.l.
We didn't know each other but we met in Ezcaray that morning. The weather was promising; a clear sky with temperature round 25ºC.
We headed towards the sky resort and a little further on we found a good track that surrounds the peak of San Lorenzo. We parked at around 1750 m a.s.l., picked up our rucksacks and started climbing.
The way up is clearly marked but I had installed the track in my GPS anyway. After 1,7 km following a good path we reached the highest chair lift station from the sky resort. Then the mountain got really steep and we kept on walking for the next 1,4 km doing the final ascent up the summit.
Only one thing that worried us all the way up was the strong wind. We finally reached the summit at 2271m a.s.l. and checked the time: "right, we are on schedule, let's put up our stations to meet the alert".
We looked for shelter and found separate trig points to avoid interaction between us. I gave my NiMH battery to Rich while I would use the recently acquired LiPo. Rich quickly installed his Link dipole and I settled my compact wire homebrew Whip antenna.
M0RCP started calling on 40m SSB and I did the same on 20m CW. I soon received the first calls and asked G4SSH to add a spot for me. I felt the relief of being heard from the summit and being accompanied by the "SOTA family", though activating on Thursday morning has the penalty of loosing people at work… What a satisfaction to hear you all!
I worked for about half an hour doing well on 20, including calls from both N4EX and N1EU; thanks guys for your early wake up to do this contact!! I noticed Rich was also QRP as usual during our interchange; amazing extreme QSO!
I went over to see how EA1/M0RCP/P was doing and found he was still trying to qualify, being stuck in 40m with 3 in his log. He changed over to 20m SSB and I quickly sent an sms spot requesting for the 4th in the pursuit of his qualification. In the end he succeeded and he kept logging many more.
We ended our activation with some complementary bands; I tried VHF without success and Rick tried 15 and 10m, that seemed to be open.
We took some drinks and snacks and then we packed up. We were alone in the summits; all mountaineers had long gone and after taking some more pictures and the last look all round with magnificent views we started the descent.
We took the opportunity on the way down to interchange all sort of opinions and news about Sota activation, portable gear, ham promotion and future of the radio, etc.
We concluded the excursion of a perfect day in good company. Who knows, maybe we'll meet again somewhen, somewhere…?
SOTA can do things like this make real in the future.
See you from the next summit, 73
I
Ignacio EA2BD
Find pictures of the activation as usual on Ignacio | Flickr or in the "Summits on the Air Photo Pool" at SotaWatch.
---
SOTA ON TOP BAND - Mark G0VOF
Hello everyone & welcome to this month's edition of SOTA on Top Band.
Towards the end of August, conditions on the HF/MF bands began to improve with 80m starting to become a viable daytime band again. However, at the beginning of the month daytime conditions on 160m were definitely as they have been over the summer, very poor.
Only one activator braved the band this month, stalwart of the band John G4YSS, who combined an overnight stay on G/NP-007 Wild Boar Fell, with a daytime activation of G/NP-001 Cross Fell. This would also give John a chance to air the Scarborough Special Events Group callsign, with an extra "O" for the Olympic & Paralympic games.
And so on the evening of Wednesday 8th August, GO0OOO/P was ready to be aired from Wild Boar Fell, a summit that had not previously been activated on Top Band. After setting up camp for the night, with a lightweight single skin tent containing the relative luxury of an airbed John commenced calling at around 21:30z. I had my 50ft loaded vertical resonant at 1832 KHz & John was easy copy at 559 from me with 579 coming back from John. At that point John was running 40 Watts to my 100 Watts, which partly explains the different reports. After working John & posting a spot on SOTAwatch I listened while other chasers called in & it was very nice to be able to hear most of these without any problem. I left the shack briefly & upon returning saw that John was now trying SSB, which in daytime can be challenging, but being close to midnight should work well.
This turned out to be the case with several chasers all working John with relative ease, & all were readable at my location in Blackburn. John seemed stronger to me on SSB & I gave him a 57 report, no doubt as he had increased power to 100 Watts earlier on after working me on CW. After a last call on SSB followed by another on CW John retired for the night.
I somehow managed to be awake in time for John's early morning calls on 1832KHz & heard him work G4OBK, G4OOE & G4SSH before I called him giving John 599. Conditions were certainly down on the previous evening with fewer distant stations calling, but to me John was actually louder than the night before. After working a couple more chasers on CW, John once again gave SSB a try, this time raising only Phil G4OBK & me.
John then continued his activation on 40m CW & SSB, while I took down my 50ft vertical & packed the radio, coax & antenna I would be taking to work in order to chase John on 160m later on. John followed 40m SSB with 145MHz FM. This was to give me my third QSO with John as whilst I was on my way to work on my motorbike I heard John's CQ on 145.500 MHz. I pulled over just short entering the works car park in Blackburn & managed to work John from there. I had assumed I was running about 20 watts, but on arrival at work noticed that I hadn't switched my small linear on so was actually only running about 4 Watts into a 7/8ths mobile whip.
John had a successful activation of G/NP-007 then descended & made his way by car to the start point for his ascent of G/NP-001 Cross Fell. This summit has been activated on 160m before, by John, but is always in demand being worth 8 chaser points.
Being early afternoon John would be leaving Top Band until last & started on 40m CW which kept him busy for some time, & followed this with 40m SSB which kept him busy for even longer, despite the relatively poor conditions on that band. I had been keeping an eye on the spots at work & noting one that said Top Band would be next I excused myself for half an hour or so & set off to my usual spot in a lay-by at Belthorn near Blackburn. I had opted to take my full size dipole this time, as the mobile whip I last used on the motorcycle would be very inefficient. I reasoned that even as a 132ft end fed with 66ft counterpoise my dipole should be much more efficient, so only took my FT897D with its internal batteries, which produce 20 Watts. I was very pleased that after setting up the antenna, it was not just close to resonance, it was spot on at 1832KHz, despite only being about 4m AGL at the apex, & 1.8m for moat of it's length. Only one leg was fully extended, with the other leg extended as far as a convenient signpost, and then tied off. I then listened & found John still busy on 40m SSB. The SWR of my 160m antenna was very high on this band, but after unplugging one link it was almost useable so I was able to call John to let him know I was ready for 160m when he was.
I listened, & briefly heard what I thought was John, & also heard Phil G4OBK, but for the next ten minutes or so there were just burbles of CW way down in the noise. The noise level at this location is much lower than that I have at home but even so, I was almost about to give up when I heard John very clearly & he was calling me!
Reading John's report, it appears that the wind had changed direction & blown over his mast, hence the difficulty hearing him until he re-positioned the mast. We exchanged 559 reports then John worked Phil G4OBK on CW, followed by SSB. This was followed by what turned out to be Geoff G4WHA/A's first 160m QSO, & with a SOTA activator too. As John says, welcome to the 160 club Geoff!
By this time I had packed up & was on my way back to work, very pleased that we had been successful on Top Band. I think in future I will use my full size dipole for /P chasing on 160m, as it is far more efficient than a mobile whip.
As always, John has produced an excellent activation report, which can be found here:
http://www.sotawatch.org/reflector.php?topic=7108
Below is a short video of my contact with John on Cross Fell.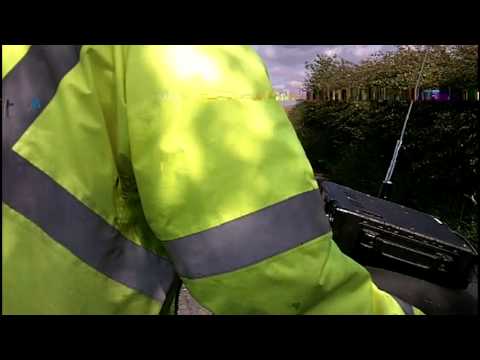 Thank you John for the excellent report & for the first Top Band activation of G/NP-007 Wild Boar Fell, as well as another chase of G/NP-001 Cross Fell on 160m.
At the time of writing, those were the only Top band activations during August that I am aware of, if I have missed any others please let me know.
On the 8th August, John G4YSS (using GO0OOO/P) activated G/NP-007 Wild Boar Fell, & achieved 18 QSO's on 160m, 10 using CW & 8 using SSB.
On the 9th August, John G4YSS (using GO0OOO/P) activated G/NP-007 Wild Boar Fell, & achieved 8 QSO's on 160m, 6 using CW & 2 using SSB.
On the 9th August, John G4YSS (using GO0OOO/P) activated G/NP-001 Cross Fell, & achieved 4 QSO's on 160m, 2 using CW & 2 using SSB.
As always, If you do have any suggestions on things that you think should be included, or if you wish to contribute tips, ideas or anything else that you think may help others on the band please email them to me at mark@brownhill.demon.co.uk
Until next month,
Best 73,
Mark G0VOF
---
MY SUMMER SOTA ACTIVITIES from Jozef OM6TC
My Total activation score is 253 pts from 43 Summits from December 2011.
I activated 11 Summits in August (74 pts) and I activated 3-Summits in a day twice - one 18pts and second 28 pts.
I have prepared photos from all my Summits on the WEB.
Many greetings to all who chasers who contacted me on all the Summits.
I am a 63 Year old – Old timer and my RIG is an FT 817 with 4W maximum power. Ant- LW-30 meters and special Dipole 2x10 meters on a Fishing-rod. Gel Aku 12V/7AH and 12V/1,2AH. I am using Handheld on 2meters 4W-maximum.
I was active on the first 4 Summits with my friend Jan-OM3TC and 2 Summits with my Son. I activated alone on all other Summits (36)
I am waiting for winter and new Winters Summits.
Many thanks and I hope to see you again on my next Summits.
73
Jozef OM6TC/p
always QRP
---
ACTIVATION REPORT G/NP-008 Great Whernside by Colin M0CGH
Over the last few years I have developed a keen interest in building kits and home brewing. I built quite a number of kits but I had a problem, most of the kits that were affordable were for CW rigs - although I had passed the 12 WPM Morse test back on Valentines Day, 1999, I had only a handful of CW QSO's under my belt (literally less than 5 QSO's). After talking to Tom, M1EYP and some others, I decided that it would be a great challenge to qualify a SOTA summit using only CW. On August 24th 2011, encouraged by Tom, M1EYP, I activated Great Whernside G/NP-008 purely using HF CW. What a great feeling it was, I ended up working 20 stations, easily qualifying the summit. My CW was very slow and shaky, but that didn't matter at all!
My interest in kit building and QRP led me to attend the G-QRP convention at Rishworth in October last year. I was at the bar when I was approached by Kjell, LA1KHA, and he asked me to join him and his friends, Aage, LA1ENA, and Halvard LA1DNA. We soon started talking about all things QRP and kits. I decided that I should take up Kjell's PP3 SOTA challenge.
I built myself a Manhattan style home brew RockMite 30 to take part in Kjell's challenge, the circuit was specially tweaked to run from low voltage. I aimed to start my activations for Kjell's challenge at the start of the Winter bonus period in December 2011. My main reasons for taking part in the challenge was to push myself to improve my CW skills and also have fun using home brew equipment, the QRPp power level also attracted me - I love minimalist radio.
For various reasons, I was unable to start my challenge activations until late December, but on my first activation on Whernside, G/NP-004, using a RockMite 30 which I built for Tom M1EYP (I had to make sure it worked!) I was off to a flying start - again my CW was rough around the edges, but I survived!
Throughout the Winter bonus period, I qualified all of my SOTA activations using PP3 powered QRPp CW.
Pleased to see Tom, M1EYP, making great progress with Kjell's challenge using the RockMite 30, I was chatting to him one day and we talked about the possibility of a PP3 challenge rig for 20m. Tom was convinced that there were more contacts to be had on 20m, rather than 30m. Well, I had to go ahead and test the idea!
I ordered a RockMite 20 from Dave at Small Wonder Labs and a couple of weeks later the package landed on my doormat. The kit went together without any problems, except the RX/TX shift wasn't correct. A substitution of a zener diode soon brought the shift to a more favourable 700Hz - I tested the shift using equipment at work. I measured the RF power of the rig whilst it was powered by an old PP3 battery, with a terminal voltage of 8.2V unloaded. The RF power came out at 130mW.
With the new rig built, but not tried out on air, I needed to organise a SOTA expedition

Negotiation with the XYL granted me the permission to play out on Saturday 11th August. I thought back to my first CW activation last year on Great Whernside, G/NP-008 and I thought it would be great to celebrate my year using CW to activate the summit once again.
I woke up early on the date of the activation, my 1 month old son, Samuel, born on 4th July, was requiring a feed. I decided to let my wife have some more sleep, so I offered to feed Sam his bottle. Getting up so early allowed me more time to prepare for my outing. All the family had been invited out to a BBQ, but I declined due to my SOTA activation, this bought me even more summit time

My journey to the parking place at Park Rash was uneventful, even though Kettlewell was getting rather busy due to the Scarecrow festival being held. I was at the summit, set up, and on the air about 15 mins before my alerted time. I feared 40m would be unusable due to the EU CW contest, but somehow the fixed frequency of my PP3 powered RockMite 40 seemed to fit in a clear-ish gap between stations. An SMS spot brought in 7 QSO's, all inter-G except for Karel, ON4FI.
30m brought just 2 chasers - Bert DF5WA and Dieter, DJ8WO.
Now it was time to try out the new 20m RockMite. I sent an SMS spot after checking the frequency was clear and started my CQ call. Almost immediately, Barry, N1EU, answered! My first ever contact on my new rig and it was a record breaker for me. My previous best contact was also using a RockMite 20, but at much more power (!) when I worked N1WPU in Stockton Springs, Maine, last September with 330mW. Four other stations joined N1EU in the PP3 challenge log, making a total 14 QSO's across the 3 bands - a great addition to my challenge log

There were no takers yet again on 17m.
Next was a sked on 2m SSB with my friend John, M0PLN, at Silsden. John reduced his power down to 5W to his roof mounted (vertical) collinear antenna. I was using my FT817 powered by a new LiPo battery and my 3 element SB270 beam mounted vertically. Me and John ragchewed for about an hour, during which time we were joined on air by Kevin M0XLT from Gargave, who was very surprised to find stations at such strength chatting on 2 SSB! Due to recent discussions on SOTAwatch, I decided to leave to antenna in the vertical configuration and after I signed off with John and Kevin, I sent an SMS spot. 8 more stations made it into the log including Don, G0NES, in Hollywood, south of Birmingham and Rod M0JLA/P on Shobdon Hill, G/WB-017.
A change to 2m FM brought in 17 QSO's including Tom M0TOC/P on Great Gable G/LD-005, Liz MO6EPW/P on WOTA LDW136, MW0TYM/P and MW0YDH/P on Arenig Fawr GW/NW-011.
Next was a change to 2m CW, still using the vertical antenna configuration. 3 stations made it into the log - Roy,G4SSH, Roger G4OWG and Ken, G3XQE in Coventry. The contact with Ken was quite difficult, I later remembered that I'd been running the FT817 at 2.5W!
I had intended to go back on to 40m CW using my KD1JV MTR, but I decided to have some fun on 20m instead to finish off my brilliant day. I hooked up 8 fresh rechargeable AA'S to my MTR - about 3.5watts - and set about calling CQ on 14.062 after sending an SMS spot. The response is amazing running such QRO (!) - the reply to a CQ is just a wall of sound! A handful of stations were worked until my time ran out. It was nice to work into VE for the first time, working Jean, VE2JCW. Other notable contacts were Rich, N4EX, Paul, OE8SPW and Mike, DJ5AV, the latter two stations having been in the log for my first CW activation of Great Whernside on 24th August 2011.
A fantastic day out with many interesting QSO's. I spent over 6 hours at the summit and I tried to offer as many bands/modes as I could.
Thanks to all chasers - you were all great and much appreciated.
As a result of working Barry N1EU using 89mW from a RockMite 20 on 14MHz CW I have received a certificate form QRP ARCI to recognise the contact which took place over 3239 Miles, equating to 36,393 Miles Per Watt.
73
Colin
M0CGH
(Note from Ed. Thanks for the 2m CW contact Colin. My location on the North Yorkshire coast precludes me from hearing many SOTA activators on 2m FM, but the use of 2m CW dramatically increases the coverage. Once you were spotted as moving to 144.050 I fired up the FT-897 with the Palm paddle and we had a comfortable 579/599 exchange in CW. A real pleasure to make a CW contact on a much under-used band/mode– Roy)
---
THE VIEW FROM THE NORTH - 44 by Rob and Audrey
Sunday Aug 5th Arnside Knott.
This year the weather continues to be the dominant feature in deciding if and where to activate. Today thunder was rolling all about although no rain here on the island. The local forecast was predicting flash floods and widespread electrical storms so, having had experience of a lightning strike whilst inside a small metal building on a mountain top and not keen to repeat the experience without the hut. Arnside Knott became the target.
About a mile inland it became obvious that a torrential rainstorm had recently taken place with numerous flash floods covering the road in several places so deep that we were in two minds about turning back as our car has very low ground clearance. We carried on and eight miles out found bright sunshine with not a sign of rain. That's summer 2012 for you. We've never done this little hill in summer before, usually it's a winter bolt hole so we were surprised to find quite how pretty it is in summer with masses of wild flowers and butterflies. Our usual fallen tree, seat, is in the middle of a large nettle and thistle patch so not a summer option and we were forced onto the grassy area closer to the trig. Be aware that although the area is grassy it hides stone just below the surface and getting pegs in is a difficult and time consuming exercise.
HF was a mixed bag with 7 and 10 MHZ the best performers, almost as good as the distant static crashes. 2M was fairly short of activity, guess the Olympics are taking a share of the chasers. The run home was straight forward although the larger hills of both the Lakes and the Pennines looked to be taking a battering. The flooding had all but gone and Walney Island had had no rain all day!
Sunday 12th Aug Wild Boar Fell.
Off to the Vale of Mallerstang (B6259) for this one where there is room for a couple of cars beside the track leading to Hazelgill farm on a track signed to Dolphinsty. Follow the track, skirting the farm on your right to pass under the railway track. From here just follow the path upward and across a large area of reedy grass to a ramp that leads onto the shoulder of Wild boar Fell to your left. The summit plateau is huge and today we set up shop close by the summit shelter that surrounds a crumbling trig point. The hill has a poor reputation for radio, VHF to the south is usually a problem and today was no exception but we still enjoyed a three hour stint before descending. Incidentally the ruined castle that can be seen to the north of Mallerstang is reputed to have been the home of Uther Pendragon father of King Arthur of Legend. Much later, James Faraday, father of the famous scientist Michael was blacksmith in Outhgill.
Sunday 26th Aug Nine Standards Rigg.
Last Sunday the forecast was dreadful and we decided for once to take a day off and have a short walk on Walney. The forecasters were right, the Lake District looked awful and heavy rain drove us home. This week things looked much better so a long trip over to Kirby Stephen to attack Nine Standards in what turned out to be the activation from hell.
The previous nights rain had topped up the bogs nicely, fortunately we used the final access from the signpost on the Pennine way from which it leads to the summit but is not indicated. This route was used by wheeled traffic during the restoration of the standards and although a little obscured and boggy in places is infinitely better than the route through Rollison Hags the route emerges on the summit ridge at the Charles and Diana commemoration point. We set up close to the ruined building in the sunshine and soon exhausted the supply of chasers on 5 MHz As we called cq on 7cw the trouble started. We began to notice an increasing number of tiny white flying creatures gathering around us and they bit! We were soon reduced to insect hoods and gloves in addition to every repellent known to man, nothing worked!
We despaired of being able to continue the CW activity as the interruptions were constant and the only cure was to walk round while on the air, so sorry to all the chasers waiting. We decided to go to vhf phone where walking was possible.
At this point the FT 817 decided enough was enough and gave up. We completed the activation with the h/held on 2m FM and packed up for descent.
As we headed down we noticed rain squalls approaching from the Mallerstang direction and we were eventually forced into waterproof jackets, in a burst of bravado we decided that waterproof trousers were not required yet. Wrong again! In an instant the heavens opened and we were soaked to such an extent that resistance was useless. We arrived at the car a mass of bites, soaked to the skin below the waist and with a dead FT817, all on a hill we really like!
The weather has really reduced activations in the northern area this year with many days showing not a single one. Guess the economy is not helping either. In an apparent attempt to cheer us up the local radio produced four representatives of the local tourist industry who said that it was a great summer and business was booming. They all represented Museums and seemed oblivious of the irony.
This week has been spent drying kit, scratching and trying to cobble together a working FT817 for our trip to the Welsh Borders, just about there but may be a little down on power at hf. If all else fails we may be back to basic 2mFM from the h/held, Please give us a call, no internet.
Take care out there everyone
73
Rob and Aud
G4RQJ
---
CW REPORT FOR AUGUST 2012 - by Roy G4SSH
HF propagation was very variable during the month of August with 40m remaining stubbornly depressed, resulting in many days when the band remained closed all day at my location. In contrast, the higher bands were slightly improved and 10118 KHz began to be used as much as 7032 as a starting frequency for many expeditions. There were also many European activators using 18 MHz for the first time, which was a bonus for chasers both in the USA and on the perimeter of Europe. Things may be improving though because as I write this on the 31st, the S5 hiss which has plagued 40m for the past six weeks has begun to recede and I am again able to hear some QRP stations in southern Europe (HA, S5, OK, HB) on this band.
SOTA CW activity remained at a very high level, even for midsummer school holiday month, with many days when more than 100 CW chaser points were available.
There were quite a few highlights, including Jurg HB9BIN on an expedition through Germany in the first week, followed by other expeditions with Kurt HB9AFI.
John GO0OOO camped overnight on G/NP-007 which allowed him to activate Wild Boar Fell on top band before and after midnight.
Roger F5LKW activated eight summits in one day on the 11th, followed by another three on the following day.
Jaakko OH7BF/F5VGL spent one night in a mountain hut and 3 nights in a tent in Arctic Northern Finland whilst activating 5 summits.
Heinz OE5EEP made an overnight camp on OE/OO-327. He had activated OE/OO-244 in the afternoon before the overnight camp. He went home from the overnight stay and then activated OE/OO-373 on the afternoon.
F3CJ and F6IGY activated Mont Blanc, F/AB-001, 4810m on the 19th August. Kurt HB9AFI was one of the lucky ones who contacted the expedition They made about 15 QSO's on 145.550 FM from the summit. An incredible achievement.
Norby LX1NO went on holiday across Europe activating from I, S5, OM, HA and OE, using 40, 30 and 20m from each summit to ensure that as many chasers as possible copied his signals in spite of the poor conditions.
There was a considerable number of CW cross border activations as a result of the holiday season, with many rarely heard SOTA countries being heard. It was especially pleasing to hear many activations from Portugal and Italy. U.S, activators are now starting to appear on Sota Watch from around 1300 UTC and remaining until around 2200.
The number of CW chasers continues to increase and the pile-up's grow steadily larger. It is becoming quite common for stations with only modest equipment to have to call for 30 minutes in order to make a contact with an activator on 40m. Conversely, the higher bands above 40m rarely have much of a pile-up because most chasers have already worked the station on 40m and the higher freq puts many EU chasers in the skip distance.
Heard active above 40m were:-
28 MHz: DL9MDI, OE5EEP,
24 MHz: DL9MDI, W6/DL6AP,
21 MHz:
DC7CCC,
G0PEB,
HB9BCB,
OE5EEP.
OK1DIG,
OM3CUG,
N1EU, NM5TW
W6/DL6AP,
18 MHz:
DL9MDI, DL/OE5EEP,
G0PEB,
HA2PP
HB9BCB, HB9BCB,
OE5EEP, OM1ADX,
OK/OM1ADX, OK1CZ, OK1DIG,
OM3CUG,
MM0FMF, GW0PEB, M0CGH,
N1EU, ND0C, W7/DL6AP,
S57X,
W6/DL6AP,
14 MHz:
CT7/G4OIG, Ct7AEG, CT1ETE,
DK4TN, DL9MDI, DL/HB9BIN, DK6YM, DL/HB9BRJ, DL/OE5EEP, DC7CCC, W7/DL6AP
EA1AER, EA2BD,
F8FEO, F5AKL, F5LKW, F6HBI, F5UKL, F6FTB,
G4ASA, MM0GYX, MO1EYP, GW4OKT, M0CGH, G4WSB, GW0PEB, GM0BPU, G3NYY,
HA/LX1NO
HB9BQU, HB9BHW, HB9IAB, HB9BRJ, HB9/DK1AX,
IK/LX1NO, IK1QAD,
LA1ENA, LA8BCA, LA1EBA,
OE/DK7MG, OE6GC, OE6MY, OE5EEP, OE6RDD, OE/HA3HK, OE3CHC, OE/DK1IO, OE3KAB,
OH7BF,
OK1DVM. OK/OM6TC, OK1CZ, OK1FFU, OK1LV, OK/OM3CUG, OM2ZZ,
OM4RF, OM1ADX, OM3CUG,
ON/OK1DIG,
OZ/OK1DIG
AC7MA, AA1PL
KU6J, K6ILM, K6TW, K6ATN, KE5AKL, K7ZG, KD7WPJ, KD9KC, KB1PBA, K7ATN, KX7L, K7TAY,
N7RR, NS0TA, N6ZA, NS7P, N6IV, N1EU, NM5S, N7NGO, NE1SJ, NM5SW, N1ZF,
WA2USA, WS0TA, WO6M, WG0AT, WH6LE, W6/DL6AP, W7TAO,
S52CU, S51RU, S5/LX1NO, S57X, S57XX,
VE3EMB, VE7ETS, VA2SG, VA3SAE, VA2OTA, VE2.NE1SJ,
VK3WAM,
10 MHz:
DK4TN, DL8DZV, DL7DKV, DL9MDI, DJ2FR, DF3MC, DL/OE7PHI, DJ5AA, DL9UKF, DL/HB9BRJ, DL/OE5EEP, DK7MG,
EA2BD,
F/PA1AT, F5LKW, F6FTB, F/HB9BIN,
G4ASA, G4RQJ, GW0HIO, MO1EYP, GO3VQO, GM4OIG
HG4UK, HA2VR, HA/OK2TRN, HA5TI, HA2PP, HB9AFI, HA/LX1NO,
HB9BQU, HB9DGV, HB9BCB, HB9TVK,
IX1/I1ABT, IV3RJH
LX/OK1DIG
OE/DK7MG, OE5EEP, OE/HA3HK, OE3CHC, OE/DL4MH, OE4RF, OE3KAB
OK/DL7VKD, OK1DVM, OK/OM1ADX, OK/OM6TC, OK1DIG, OK2PYA, OK2VWB,
OM/OK2SAM, OM4AA, OK3EQ,
ON/OK1DIG,
OZ/OK1DIG
S5/LX1NO, S56CW, S57X, S57XX,
SM/DD1LD, SM/DD1LD,
WO6M,
Heard active on expeditions outside their own countries were:
CT7/G4OIG,
DL/HB9BIN, DL/PA0SKP, DL/OE7PHI, DL/HB9BRJ, DL/OE5EEP, SL/OK2SAM,
EA1/M0RCP
EI/OK1HAG,
F/HB9AFI, OM/OK2SAM, F/PA1AT, F/G4AFI, F/HB9BIN,
HA/OK2TRN, HA/LX1NO
HB9/DK1AX,
IX1/I1ABT, LX/OK1DIG, IK3/DK5WN, IK/LX1NO,
MM/OK2PDT,
OE/DK7MG, OE/DJ5RE, OE/HA3HK, OE/DK1IO, OE/DL4MP, OE/OK2PDT, OE/LX1NO,
OK/DL7VKD, OK/OM1ADX, OK/OM6TC, OK1AXB, OK/OM3CUG,
OM/LX1NO,
ON/OK1DIG, OK/OM6TC,
OZ/OK1DIG,
SM/DD1LD, SM/DD1LD,
SP/OK1CZ,
S5/OE8SPW, S5/LX1NO,
VE1/NE2SJ
YO/HA8LCA,
W7/DL6AP, W6/DL6AP,
Also thanks to the stalwarts who enthusiastically continue to activate on 80 and 160m:-
3.5 MHz DL2DVE, OE5EEP,
1.8 MHz GO0OOO
Note from editor:-
I have been publishing the above lists since I took over as editor some 4 years ago when there were only a few dozen calls each month. The number of activators has increased considerably since then, especially in the USA and the listing of individual calls on different bands takes up a considerable amount of my time as editor.
Unless anyone would like to take over the task, and starting next month, I intend to list SOTA CW activity above 7 MHz by country prefix only.
---
CONTESTS DURING SEPTEMBER 2012
The following scheduled contests are expected to cause severe QRM to SOTA activity, especially on the 40m band. Activators should plan accordingly with alternate spots / bands. This is not a complete list of contests.
1st only 0001-2359 Russian RTTY WW contest
1st only 1300-1600 AGCW Straight Key party
2nd-3rd 0001-2359 All Asia SSB DX contest
8th-9th 0001-2359 WAE SSB DX Contest
9th only 0001-2359 SKCC CW weekend sprint
15-16th 1200-1200 Scandinavian CW activity contest.
2nd only 0001-2359 FOC CW QSO Party
29th-30th 0001-2359 CQ World-wide RTTY DX contest
SOTA News is normally published at 1200 UTC on the last day of each month and can only be as interesting as the items submitted. If you think your particular field of interest is not being covered then please submit an article by the 28th of the month. Have you a favourite SOTA? favourite mode? favourite rig, antenna, or favourite band? How did you find your first day / month / year as an activator or chaser? Your comments and experiences will be read by SOTA enthusiasts all across Europe and beyond, in a total of 24 different countries. Your input will be most welcome.
I receive many e-mails during the month containing details of activations, milestones reached and general SOTA news. Unless advised otherwise I will use this information in the next edition of SOTA News. It is important that you advise me if any information is not intended for publication.
73
Roy G4SSH
SOTA News Editor
g4ssh@tiscali.co.uk
---
North American input to:-
Fred K6DGW [aka "Skip" on the radio]
Canada/US SOTA Reporter Dude
Auburn CA
k6dgw@foothill.net or k6dgw@arrl.net
---
Australian input to:-
Wayne VK3WAM
VK Reporter
vk3wam@gmail.com
==============================================
SPECIAL NOTE FROM THE EDITOR
I shall be on holiday during the last week of September, returning home on the 1st October. I cannot prepare the news before I depart because it is quite normal to have an empty incoming tray until the last week, when 99% of submissions arrive just before the deadline.
The October edition of SOTA News will therefore be delayed by approximately 48 hours. I expect to publish on the 2nd.
==============================================