Note: I still cannot get the SOTA News category or pin this to the top so read quickly before it slides off-screen below later posts.
It seems that October was a fairly quiet month for SOTA, I received very little news. We'll start with the UK:
David Stansfield G0EVV, from Morpeth in Northern England, has reached SOTA Mountain Goat status after six years of participating as an activator. His first SOTA activation back in May 2012 was on Place Fell G/LD-027 in the Lake District, while his 1000th point (to achieve Mountain Goat) came on Ben Macdui GM/ES-001 in the Cairngorms, on 11th September 2018.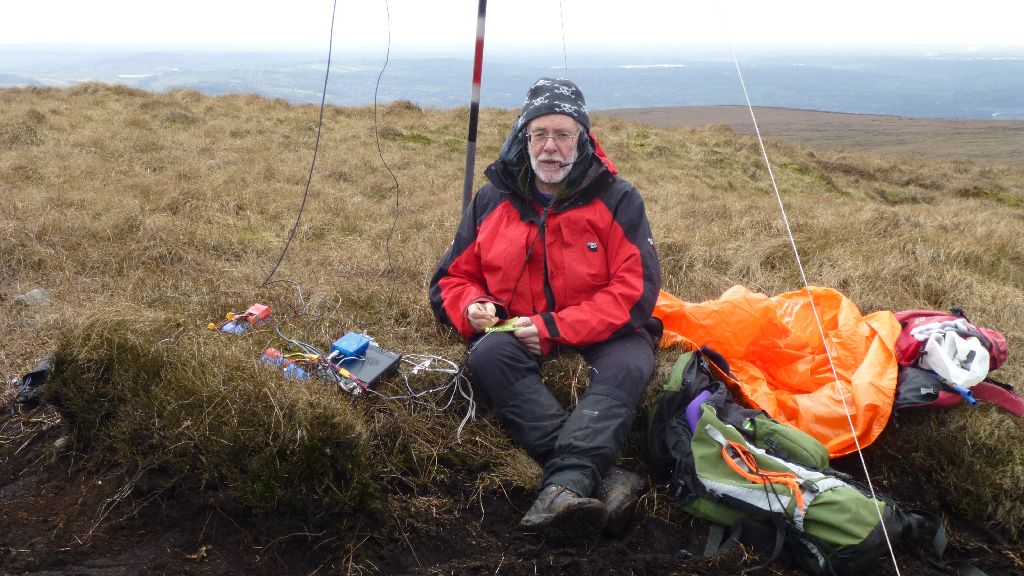 Congratulations to David, who looks set to continue activating extensively in Scotland and Northern England.
From North America:
Fred, KT5X, offered some "ULTRA-LYTE" information: "These are some ideas for making an HF SOTA station very small and light after six hundred SOTA activations. These are the slides used for the presentation at the Duke City Hamfest a few weeks ago. If you are looking for ideas on how to make your set up smaller and lighter, you may find something in this presentation helpful to you."
Fred also announced that New Mexico Century Award #10 has been collected by Ken, K6HPX. This is difficult from AZ as 20M and up are usually in the skip-zone, and 30 meters and down don't open until it's getting dark. Congratulations Ken!
Rules to acquire the award can be found on QRZ dot COM under the page for WS0TA.
Pete, WA7JTM provided some statistics from the Great Arizona 10-point S2S Conflagration:
A FEW 10-point activator STATS: s2s 2018
First Sunday QSO: 14:43 (7:43 AM)
Last Sunday QSO: 20:10 (1:10 PM)
Duration 5 hours 23 minutes
Twenty Five unique 10-point summits activated by 33 operators.
Twenty Four 10-point summits on the air Sunday Morning
Three summits with no HF QSO's
Sotawatch2 SPOTS Sept 30th: 499 worldwide, 105 Arizona (over 21% of all spots worldwide were Arizona)
1104 QSO's
590 s2s QSO's (53.4 % of our QSO's were s2s)
4323 s2s points scored by AZ 10-point s2s Stations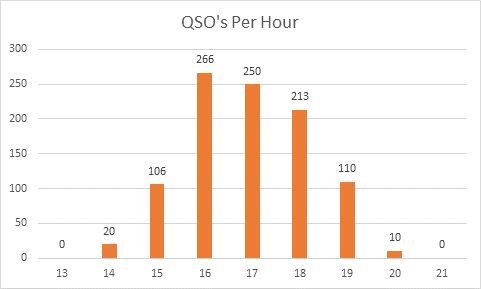 BAND QSO Totals:
2M: 354
20M: 291
40M: 207
30M: 154
60M: 48
17M: 22
10M: 12
12M: 2
80M: 7
Larry, K0RS, reports working KR7RK, WA7JTM, KE7BGM, K7JFD, KB7HH, AE9Q, K6HPX, N7LP, W7USA, NJ7V, NQ7R, K9PM, N7CW, and K7ZOO
And, while on the subject of special SOTA events, Barry, N1EU, reminded me: "In case anybody missed news of this twice yearly event (Spring and Fall), it is discussed on the SOTAwatch reflector: Trans-Atlantic S2S QSO Party - 3 November 2018" NOTE: This coming weekend, first full weekend in November!!
Gerald, G8CXK (G4OIG) weighed in from the other side of the Atlantic:
"Despite some bad WX headed our way across the Atlantic which hit the UK late Friday / early Saturday, I am hoping there will be a decent level of activity from EU. Regardless of the WX, I will be out with Paul G6GGP (G4MD) and this time we both have FT-857D's and verticals. We are monitoring the progress of the wet and windy stuff headed our way and will decide on the summit later in the week. I suspect others over here are doing the same."
[Ed Note: This is vaguely reminiscent of G. Marconi's transatlantic tests, not that I remember those]
Etienne, K7ATN, advised SOTA news: Hello SOTA Friends - Not quite winter - but it's coming, so get out the snowshoes. Here is the Pacific Northwest SOTA Newsletter for November and December 2018:
http://www.pnwsota.org/sites/pnwsota.org/files/downloads/K7ATN/PNW%20SOTA%20Newsletter%20Nov-Dec%202018.pdf.
Thanks to the contributors that provided material: Tim-KG7EJT, Dave-N7LKL, Troy-KF7SEY, Katie-KI7HCX, Darryl-WW7D, and Josh-WU7H.
You can find newsletter back issues here: Pacific Northwest SOTA Newsletters | pnwsota.org.
For those in Southern California, Scott, WA9STI, alerted that "I will be giving a SOTA presentation to the South Pasadena Amateur Radio Club on Wednesday November 7th. The meeting starts at 1930 and is located at the South Pasadena Fire Station, 817 Mound Avenue, South Pasadena 91030. Everyone is welcome.
See the attached flyer or view http://southpasradio.org/2018/10/november-meeting-sota/ for further information and a map.
Finally, Joe, N0MAP, documented a double traverse of the Roan Highlands along the Appalachian Trail on the border between Tennessee and North Carolina in a video at: SOTA: Roan Highlands Traverse NC/TN - YouTube
And that's all the SOTA news I received … DXCC=2. Surely something SOTA-ish happened in the other 340 DXCC entities in Oct.
73,
Fred ["SKIP"] K6DGW
Sparks NV USA
Interim SOTA Reporter Dude