The volunteer Ham group set up "Virtual Hamfes 2021" Online Zoom on Nov. 13.,
though JARL announced the cancellation by COVID-19 Tokyo Ham Fair 2021 without "Plan B".
SOTA JAPAN joined "Virtual Hamfes 2021" and made a Live stream broadcast from 4 SOTA Summits with the World-Wide Chaser.
"SOTA AHA! Let's play on a global scale."
Activator: JG1BOK on JA/ST-017
Activator: JS2VVH on JA/SO-068
Activator: 7N1FRE on JA/TG-022
Activator: JL1SDA on JA/HG-274
Chaser: JH1MXV
Host: JG0AWE
Now the video is published on the site "Virtual Hamfes 2021".
Only in Japanese but you can find our passion for SOTA.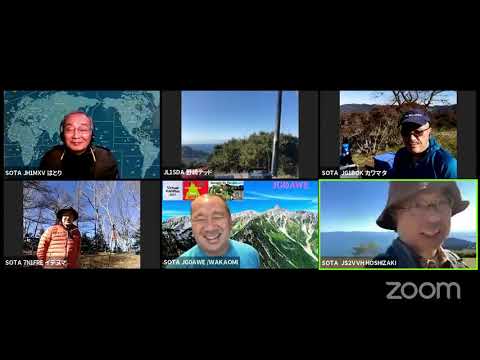 Thanks ALL, 73
de JG0AWE / WAKA