I've wanted to take a SOTA holiday for a long time, and finally the opportunity presented itself. The weather forecast promised somewhat clear weather for the next few days, and I could take three days off work, making this a proper long weekend.
My starting point was Karmøy on the south-west coast of Norway, and the road trip took me from there, down the Swedish coastline to Copenhagen, then back through Denmark to Hirtshals, where I took the ferry over to Norway and drove home. In all the roundtrip was approximately 2400 km and took 5 days (2 with only travel). I activated three summits and one Flora Fauna-area on the trip, and got 106 QSO's during the activations.
APRS track of the journey
SOTA SM/VD-003 Björnerödspiggen
My first planned summit was SM/VD-003 Björnerødspiggen on the Norwegian/Swedish border. I arrived late on Friday and camped under open skies next to the road, so that I could get an early start without wasting time taking down the tent in the morning.
Björnerödspiggen is with its 222 meters the highest natural point in Bohuslän, and is a stopping off point on the "Bohusleden" trail system. This summit has easy access, with dedicated parking for hikers and clearly marked trails to the top. The trip up took around 45 minutes in light terrain, and should be suitable for most activators that can walk.
On SM/VD-003
On the summit, you'll find a wooden shelter, firewood, fireplace and an observation tower. The summit itself is covered with a bronze age grave mound, but there's still plenty of room left in the activation zone. I attached my antenna to a small tree and did the activation from the shelter, and in total I got 11 QSO's.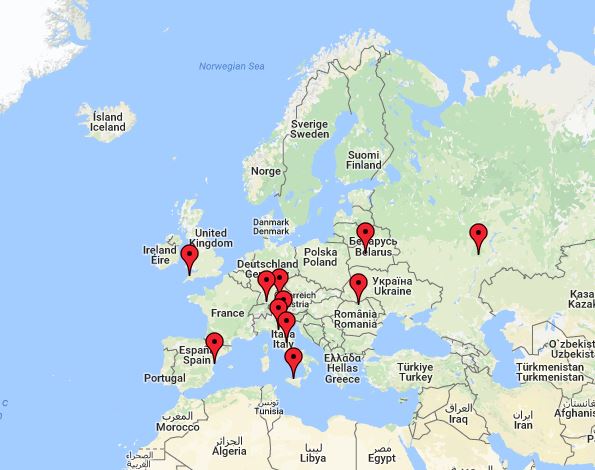 QSO Map from SM/VD-003
SOTA OZ/OZ-010 / OZFF-0160 Gyldenløves Høj
Denmark is a popular tourist destination for Norwegians, but it is not known for its mountainous terrain. Luckily, they have been allowed to register the few hilltops that have any sort of prominence, in total there are 12 summits throughout the country.
Gyldenløves Høj is registered as a 126-meter summit, but is in reality only 121 meters. In the late 17th century the king's half-brother decided that he wanted Sjælland's highest point, and commissioned a small mound built on top. This mound now houses a war memorial for local soldiers that fell during WW2, so the activation was carried out from the "real" height level. This summit has extremely easy access, and should be available to activators in wheelchairs that can handle light terrain. There is a car park about 5 minutes' walk from the activation zone.
Comfortable activation at OZ/OZ-010 / OZFF-0160
Camping in Denmark is very different from Norway and Sweden, where you can camp pretty much wherever you want, as long as you stay clear from buildings and agricultural land. In Denmark, you must have the land owner's permission in most cases, or stick to commercial camping grounds. Luckily there are areas owned by the government that are open to any user, as well as many private areas. The easiest way to find these is with the "Shelter" app.
Gyldenløves Høj is also a Flora Fauna area, with the reference OZFF-0160, and IOTA reference EU-029. I reached 47 QSO's from this location, including one summit to summit reference.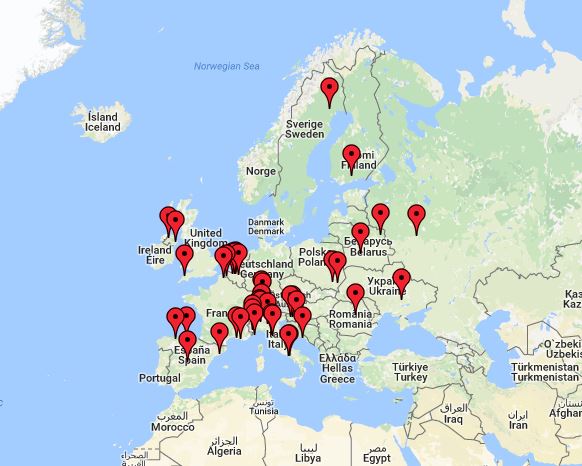 QSO's from OZ/OZ-010 / OZFF-0160
LA/TM-247 Malfjell
Reaching the summit of Malfjell has been a goal most of my life, as it is one of the most prominent summits near my family's summer house, and it was very nice to finally reach it.
Malfjell has an altitude of 298 meters, but no clear summit. The top is a large plateau, which is partially covered in forest, so I set my radio up as close to the coordinates as possible. The trip to Malfjell is considerably harder than the other summits I visited on this trip, even if the trip was only 2.5 km from the parking. Most of the trip to the summit is marked, with well-travelled trails for the first 1/3rd of the trip. After this you travel through marshlands and undergrowth, with many small hills and slopes. The marked trails continue to an observation point which is outside the activation zone, so it pays to keep attention. In total, I used around 1 hour 45 minutes on reaching the summit, and about 1 hour back to the car. This summit is only suitable for activators in good shape or with very light weight equipment.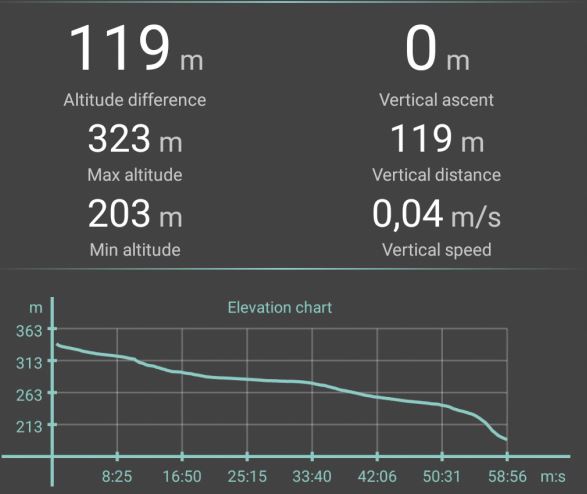 Elevation map
Even though the trip was heavy, it provided a lot of nice natural experiences and views. About half-way up I met an elk with two calves, and I saw many beautiful flowers and plants. Luckily the winds were up, so there were very few mosquitoes flying around.
Elk calves, can you find both?
My plan was to do a combined 2 and 20-meter activation, but after a few failed attempts on 2 meter I sticked to only 20 meters. I was spotted on the clusters were early, and the run started with a big pileup. In total, I got 48 QSO's in just under an hour.
The SOTA flag flying high
QSO map from LA/TM-247
Equipment
HF rig: Kenwood TS-480SAT
Antenna: Vertical 1/4 λ vertical
Battery: 30Ah gel battery (20Ah on first activation, had no charge possibility while hiking)
Handheld: Yaesu FT2De (for APRS tracking)
For LA/TM-247 I also brought a FT-7900 with a small vertical antenna.